Top picks for outdoor activities in Sardinia
By Gaveena & Giusi Carai | 03 Sep 2017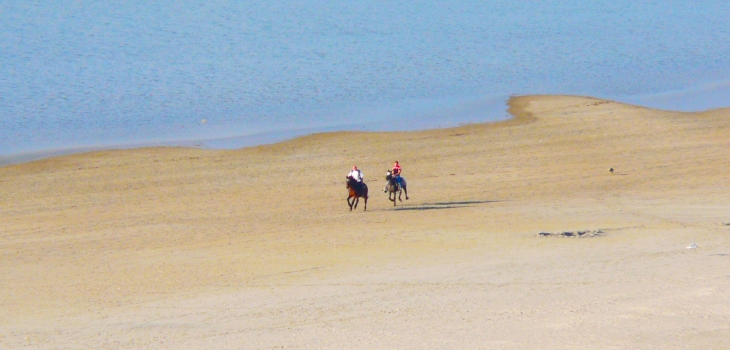 Are you a serious traveller and still had not crossed an adventure trip through Sardinia from your bucket list? If I were you, I wouldn't allow myself to enter spring facing this reality! So get out of your comfort zone and come over to experience the great outdoor activities in Sardinia. No way, no how. It's going to be full of adventure and oozing with wide-eyed legends and stunning sceneries. Here are our top picks!
Stroll around and trek in south Sardinia
Starting from the south of Sardinia, you've got plenty of choices to breathe fresh air and enjoy inspiring landscapes. Don't let your trekking be just an ordinary one! For instance Sulcis region – in the south-west – offers untouched nature with stunning canyons and refreshing waterfalls but also history, archaeology and genuine hospitality. You are not going to find yourself trudging, simply walk at your own pace, and enjoy long scenic walks, admire cliffs and sandy beaches. Get your eyes ready for Pan di Zucchero, a massive unexpected seastack emerging from the blue Sardinian sea.
Top windsurfing destination in Sardinia
Being outdoor is a must when you travel in the island and if you fancy watching our stunning sea more closely, you won't be disappointed. Bring your board or hire it one in some of the most favourite spots for european windsurfers. In windy north-east Sardinia don't miss Porto Pollo coast or surf among the impressive granite rocks of Capo Testa facing Corse, our sister french island. Head to the west up to Capo Mannu, close to Oristano and the Poetto beach in Cagliari, if you want to windsurf not far from the old town of our Capital city!
Bike to the paradise in Sardinia
I am not saying you have to bike here from home, though experience our island by bike can leave you breathless. Bike along the coastline in south west Sardinia across scenic roads up and down from the hills to the turquoise water of the sea. From north to south a ride along Sardinian routes will take you through small country roads crossing authentic unspoiled villages and meeting friendly local fellows. It could be challenging to pedal as only 20% of Sardinia's territory is flat, but if you have passion and time you will be rewarded with a unforgettable memories.
Mountain wandering over the hills
Forget you are in an island in Sardinia you can wander in the mountains, hiking and getting in touch with an amazing and peculiar nature
.
In the middle of the freaking night so that you could be at the top of the mountain for the sunrise, camping in a tent and simply tickle your senses with the energy, sounds and scents of wild generous nature. Dirt your heels and discover the archeological site of Tiscali hidden into a mountain in the heart of Gennargentu, or head to Gorroppu, the deepest gorge in Europe. Nothing to warn you about, just make sure that your guide has filled its rucksack with tasty local treats to face any hunger!
Horseback riding into the wild Sardinia
Explore the wildest side of the island horseback riding, looks so natural when you are in Sardinia! In fact, we love nature and animals, particularly horses, since they are important companions of many aspects of our life and tradition. One of the best way to meet them could be to horseride in the outskirts of Alghero, in Porto Ferro surrounded by wide sand dunes. Let the horse lead you to charming timeless paths… and get ready for a delicious meal on your way!
What's your favourite outdoor activity?
Here are Gaveena's inspiring ideas for your holiday in Sardinia

>> Mountain Wandering in the Heart of Sardinia

>> Ecotourism in North-West Sardinia

>> Activitalizing Break in Cagliari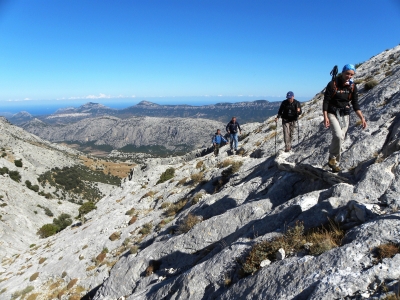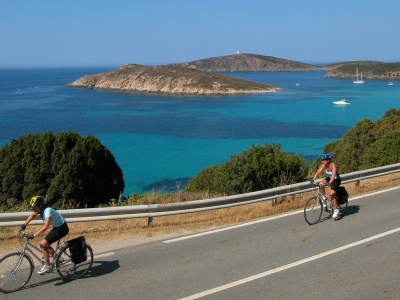 ---
MAIN PICTURE
Horseback riding on the beach is the most authentic way to enjoy our beautiful coastline all year round -
© Alistair Young
BOTTOM LEFT PICTURE
Great mountain landscapes await you during trekking in Supramonte area, in the heart of Sardinia - © Fabrizio Caggiari
BOTTOM RIGHT PICTURE
La Tuerredda bay is an amazing choreography of the bike tour in south-west Sardinia.