Titbits for 3 open air museums in Sardinia
By Gaveena & Giusy Carai | 15 Mar 2017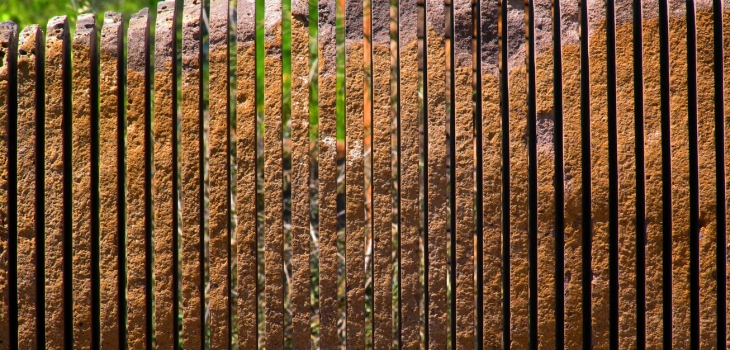 You may be familiar with picturesque hamlets, but what about feeling into a museum simply strolling around? It happens when you head to Sardinia and you don't stop to sunbathe at the first beach but you keep going until you leave the coast and meet the fabulous inland. Here you might get lost (if travelling without Gaveena's local fellows) or hang out with friends and lose yourself into some of the most characteristic villages in our island where uncommon masterpieces and artworks can be admired in open air.
Come to visit our magic island and discover the most surprising open air museums in Sardinia!
San Sperate, the place where stones sound
Is it possible to make sound out from the hardest items in nature? The sardinian
sculptor Pinuccio Sciola
has made it! Hard stones? Light you might say after hearing them trembling like a chord of violin. In his small town San Sperate, a few miles from Cagliari in south Sardinia, everyone can visit the garden where this bizarre and friendly artist works and exhibits his stones. The other reason why San Sperate is worth a visit is to admire its murals, an idea by the same artist to enhance the dignity of the muddle houses walls. In these years famous muralist and street artist have joined the project painting images mainly related to rural traditions and roots of our island.
Ulassai, the village of magic threads
While travelling through Sardinia along charming eastern coastal road
Orientale Sarda
, take some time to drive in the inland and visit Ulassai, in Ogliastra region. Home to
Maria Lai, a famous contemporary Sardinian artist
whose aim was to reconnect the world, this mountain village has been an open air workshop where to create and display her art. Tangled houses and streets intertwined with the mountains nearby with threads, as collective artworks; plus a station, the so-called "Art Station" which hosts the contemporary art museum along with the works of the
famous fashion designer Antonio Marras
. Ulassai is located into a scenic valley surrounded by some of the most spectacular gorges between mountain and sea where to admire the fascinating power of wild sardinian nature.
Orgosolo, walls as storytellers
No doubt, this is the most known museum village in the island. Since late 60s its mural paintings have become pages for the youth protest movements exploding during those years. Today, with more than 150 walls painted, walking along the narrow streets is an original way to read the history of Italy in the past 40 years. Nevertheless you will find out the paintings tracking the signs of protests all over the world: from Cuba to Tibet. While you are strolling do not forget that you are in the very heart of Barbagia, the mountain area of Sardinia, so have a look at spectacular sceneries as well!
Have you ever visited a museum-village?
If you got inspired and wish to discover these surprising places, check out some cool travel picks proposed by Gaveena's local fellows:
Wish to enjoy these cool events with friendly local fellows? Check out these awesome suggestions by Gaveena:

>> Fooding and Crafting in Cagliari

>> Sardify Yourself in Barbagia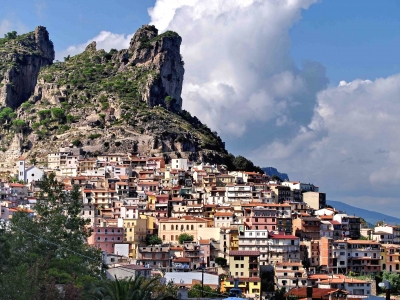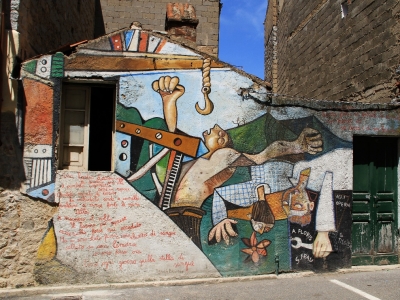 ---
MAIN PICTURE
One of suprising musical stones created by Pinuccio Sciola and displayed in an open air museum in San Sperate, south Sardinia, Italy -
© Aurelio Candido
BOTTOM LEFT PICTURE
A panoramic view of Ulassai, a charming mountain village in east Sardinia, Italy, where artist Maria Lai created a unique open air museum -
© Giuseppe Mercolella
BOTTOM RIGHT PICTURE
A cool street painting in a street of Orgosolo, the town in the heart of Sardinia, Italy, decorated with over 100 colourful graffiti -
© Mattia Camellini