Sardinia's records
By Gaveena & Manuel | 25 Sep 2016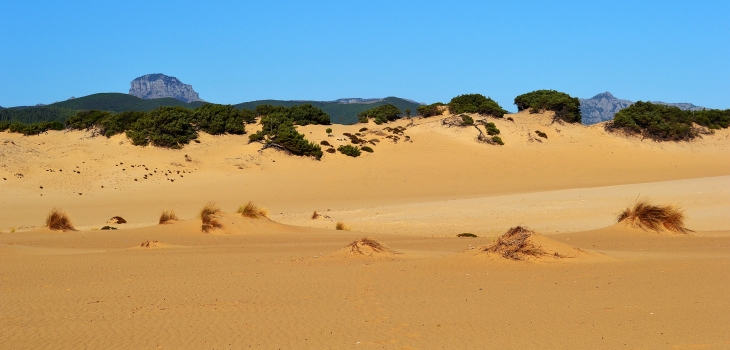 Check out these surprising records that make Sardinia a unique destination from geological, historical and social point of view. And if you sum these features with delicious food, friendly people and probably the best sea in Europe, you'll be definitely fascinated by our island!
The widest open air museum in the world
In recent years archaeologists have named and pointed on Sardinian territory over
7000 prehistorical sites
between nuraghi (mysterious stone-made towers), dolmens, altars, necropolis, sacred wells and springs; this unbelievable heritage makes Sardinia a unique – and probably the largest – open air archaeological museum in the world.
The highest sand dunes in Europe
Costa Verde (the green coast) in south-west Sardinia is probably the less visited area of the island but it is actually one of most spectacular. The coastal area between Arbus, Gonnosfanadiga and Guspini towns, is covered by a surprisingly wide sand dunes system: in an area over 7 km long,
50 meters high dunes
are surrounded by spectacular spots of Mediterranean scrub and by intense blue colours of the sea. Most famous beaches in the area are Piscinas and Scivu.
The deepest canyon in Europe
In Gennargentu National Park, the mountain area in central Sardinia, natural elements dug
Su Gorropu
an impressive 400 meters abyss considered to be the deepest gorge in Europe.
The oldest people in the world
Sardinia can be appointed as one of the healthiest places in the world: our island welcomes the highest concentration of people who have passed the century threshold; up to recent statistics there are 22 centenarians per 100.000 inhabitants. In 2014, Guinness World of Records prized sardinian family Melis as the oldest on the planet: 9 brothers and sisters with an average of 93 years each and a total of
837 years
.
The largest city beach in Europe
Poetto is the long and fancy beach in urban area of Cagliari, the Capital of Sardinia. Its
8 km sandy stripe
is a popular venue for local people enjoying a healthy walk, a sweaty training, a beach volley game with friends or simply a glass of Vermentino white wine together with delicious seafood.
The oldest land in Europe
Geologically speaking, Sardinia' territory is over
500 million years old
and it is considered to be one of the most ancient bodies of land in Europe.
Wish to personally check these surprising records?
Join Gaveena's local fellows in amazing travel experiences:

>> Archaeological Hunger in south Sardinia

>> Mountain wandering in the heart Sardinia

>> Once upon a time in Cagliari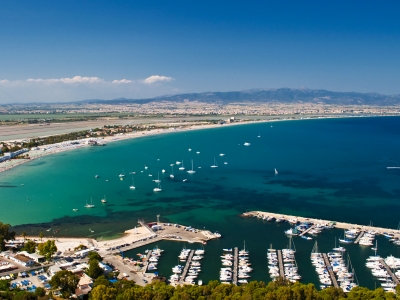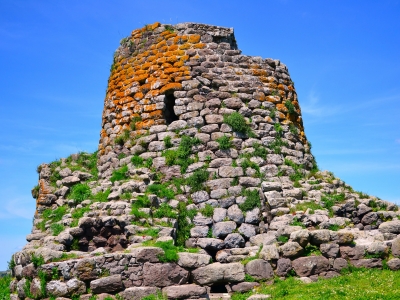 ---
MAIN PICTURE
At Piscinas, in south west Sardinia, Italy, a wide sand dunes area creates amazing coastal sceneries -
© Filippo N.
BOTTOM LEFT PICTURE
Poetto is an 8 km sandy stripe in urban area of Cagliari, Sardinia and it is considered the widest city beach in Europe -
© Marco Corda
BOTTOM RIGHT PICTURE
Santa Barbara nuraghe in Macomer, west Sardinia, Italy, is one of 7000 archaeological sites documented in the Mediterranean island -
© Mauro Murgia