Sardinian language survival tips
By Gaveena & Giusi Carai | 02 Jun 2016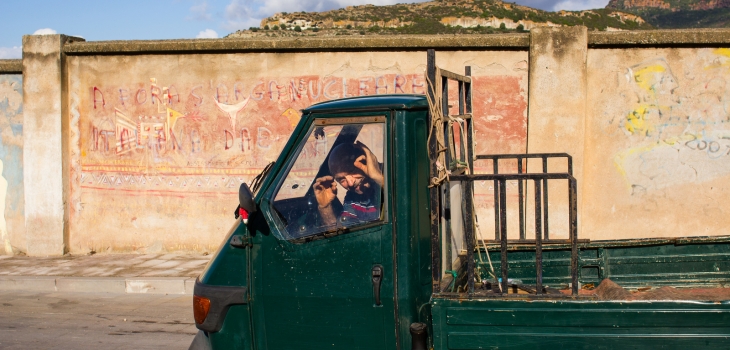 You probably know that Sardinia is in Italy, but do you know that we have our
own native sardinian language
? Or, I should better say, languages! I know you are thinking: less than 2 million unhabitants and more than one language? No way! Well, the story goes that
we have Sardo and then Catalan, Sassarese, Gallurese and Tabarchino
. If you head to cities such as Cagliari or Sassari you will realize that people don't use Sardinian very often. But in the villages all around the island you are more likely to encounter young people as well as adults who proudly speak their native dialect. Among the dialects under the Sardo family there are many varieties which can differ a lot. However,
Eja
(yes) and
Ajò
(let's go) are used everywhere.
Although everyone speak also Italian, it could be very complicated to impress the locals with an easy
ciao
, so you'd better learn these easy language survival tips to surprise your sardinian friends.
Use Sardinian language at the bar
Drinking is social activity in Sardinia. The rule is that you should never drink alone!
Go for
Bùffasa calincuna cosa?
to suggest people to drink something with you in Cagliari and south Sardinia.
If you happen to be in Alghero the local expression would be for the barman
posa a bèra
(pour something to drink) or tell your friends
Anem al bar
let's go to the bar.
If you show up at cashier and try to pay, most likely you will be told
è tottu pagàu
, that is
everything is already paid
. Your sardinian friends are not eager to let you pay since you're the guest.
Go shopping and ask for prices in Sardinian language
As you know Sardinia has plenty of traditional products that you might wish to take home with you. Whenever possible, we recommend you to buy things directly from the artisan, the producer or in the local markets. Here are some useful Sardinian tips to face such a situation.
How much is it?
A cantu este?
In central Sardinia.
Quant val el peix?
If you want to ask for price of fish in Alghero.
At the restaurant
Wondering what's on the menu today? Ask it in Sardinian and impress the waiter. Maybe you will have a tasty mirto liqueur offered at the end of the meal.
Itta si pàppara?
in southern side or
ite b'azzese a mannicare?
in Central Sardinia.
If you are really satisfied by a lunch – so probably you will be totally full – in south Sardinia you can express your appreciation with
misèu prandiu
, that is litterally
I'm duly lunched
.
If you are in north Sardinia and wish to warmly thank someone you shoud use
chi Dèu ti ru paghia
, that is
may God be grateful to you
.
Would you like to learn more Sardinian language? Join Gaveena's local fellows in these authentic travel experiences:


Fooding and Wining in Barbagia


Activitalizing Break in Cagliari


Glamourless Gallura and Costa Smeralda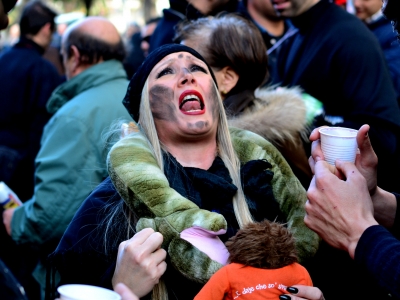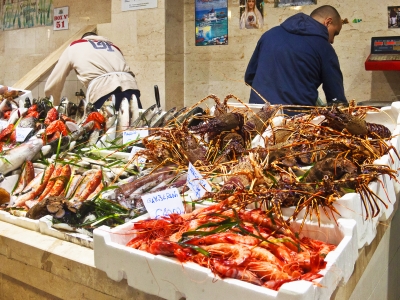 ---
MAIN PICTURE
People in Sardinia are always friendly, smily… and often driving special vehicles
© Ola Lindberg
BOTTOM LEFT PICTURE
You may test your skills with sardinian language during cool events like carnival -
© Mauro Murgia
BOTTOM RIGHT PICTURE
Fish market is the perfect place where to test your sardinian language skills
© Aurelio Candido