How to choose a trekking in Sardinia
By Gaveena & Giusi Carai | 10 Dec 2016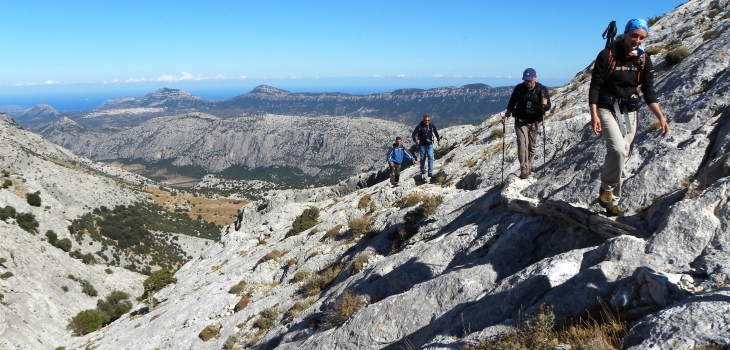 Are you one of those active minded fellows who love to trek and – after big efforts – to enjoy deserved relax? If so, we guess you would like to appreciate some cool opportunities for trekking in Sardinia where you walk hard before lying on a beach or sitting in front of a mouthwatering meal! But, wait: how to choose a trekking route properly?. Watch out for weather conditions, equipment difference in altitude and difficulty level… and of course follow Gaveena's tips.
In which season are you travelling?
Are you a mountain junkie? Do you love walking between untouched sceneries with breathtaking views? Then most likely you would enjoy exploring unique sites such as
Tiscali
(the achaeological site considered the cradle of Sardinian prehistorical civilization) and
Gorropu
(the deepest canyon in Europe) in the outskirts of Dorgali in central Sardinia. These excursions give their best in spring when the nature shines of bright green and flowers dress their best colours. Too romantic? Don't worry there will be more than a chance for laughing with your mates.
Forgot your equipment at home?
You don't need to be an expert to enjoy some of the most amazing trekking routes in the island. In fact choosing to visit forests such as
Tepilora park
won't ask you more than wearing confortable shoes and bring a lot of enthusiasm (as well as a waterproof jacket in case of rain). The same if you choose to visit the
area overlooking Costa Smeralda
from the top of its pink hills; avoid to make it in the hottest hours and always cover your head.
What does trekking mean for you?
If you are trekking to challenge your ability or to experience something strong, Sardinia has got many interesting choices. The
Selvaggio blu
, a 9 days trek route among the hard rocks surrounding the blue sea of the Orosei Gulf on east coast, has become very popular in recent years. If you want to try something extraordinary, you can trek
Mont'Albo
in central Sardinia and camp and walk for four days amongst an amazing scenery still unknown to most of travellers and Sardinian, though.
Or maybe you would like to be surprised by spectacular
Port Conte naturale reserve
in the outskirts of
Alghero
in north west.
Which is your favourite Sardinian trek?
Get inspired by these cool travel picks selected by Gaveena's local folks
And now, get inspired by these cool travel experiences with Gaveena's local folks who will take you discovering these and many more breathtaking Mediterranean coves.

>> Sound and spirit of Sardinia
>> Active week in the heart of Sardinia
>> Coastal wandering around Alghero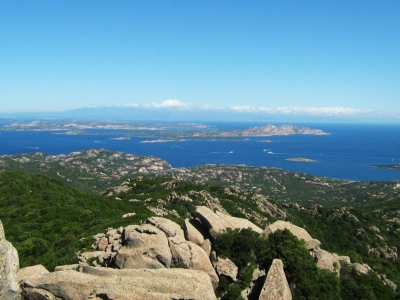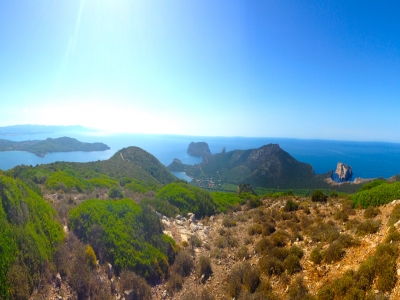 ---
MAIN PICTURE
The mountain area of Supramonte offers interesting trekking opportunities between the mountains of central east Sardinia, Italy - © Fabrizio Caggiari
BOTTOM LEFT PICTURE
Granite hills mixed with scentful Mediterranean scrub and sensational views: this is the recipe of a trekking in the area overlooking Costa Smeralda in north-east Sardinia, Italy.
BOTTOM RIGHT PICTURE
Porto Conte natural reserve in the outskirts of Alghero, Sardinia, offers breathtaking coastal views and a wide variety of trekking routes - © ezioman