Caves and canyons in Sardinia
By Gaveena & Giusi Carai | 23 Jun 2016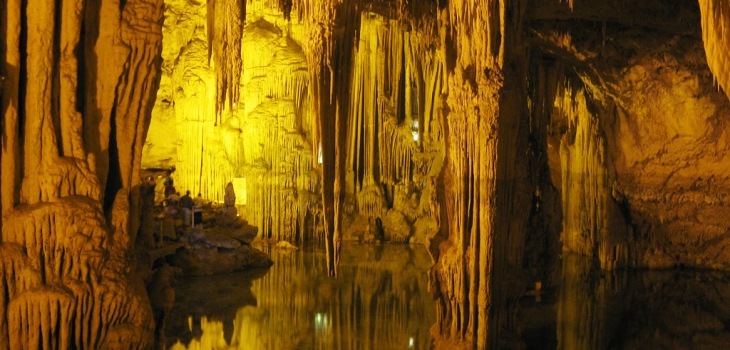 Explore ancient caves and wild canyons and go deep into the heart of Sardinia!
Have you ever explored an island underground? If you were thinking that an island could be experienced only as a maritime or internal destination you might change your point of view. Our island offers some of the most astonishing caves and canyons in the Mediterranean to enter the soul of the earth whether you find yourself in the coast or in the mountains. Get your helmet and let's discover together some of them!
Neptune Caves (Grotte di Nettuno) in Alghero, north-west Sardinia
Are you flying to Alghero? Here you have got one more reason to stop in this charming catalan city in the north of Sardinia. The so-called
Grotte di Nettuno
can be accessed by sea or in a more spectacular way, descending the majestic Cabirol stairs. 656 steps along steep majestic cliffs will lead you to a small beach once inhabited by monk seals surrounded by ancient and bright stalactites and stalagmites.
Sea and mountain caves in Dorgali, east Sardinia
Dorgali is a charming village ideally located between the sea and the wildest mountains of our island. You can be sure you will find plenty of cave and canyons here. Among our favourites are the
Bue Marino
caves in the blue of the Orosei Gulf and once home to the monk seals. Not to miss are
Ispinigoli
caves made up of enormous stalactites and stalagmites beneath a majestic column 38 m tall.
Gorropu, the deepest canyon in Europe
Work out to spend more than a few days in the outskirts of Dorgali. If you love active life and wild nature, a visit to
Gorropu
canyon we will delight you. You can walk for one hour enjoying a beautiful countryside and landscape until you arrive a pond with white flat rocks. Here is where the canyon starts. Put your helmet on and go on with a professional guide to discover this impressive monument created by nature.
Cave or canyon? Which one are you likely the most to visit with Gaveena's friendly local folks?

>> Ecotourism in north-west Sardinia

>> Mountain wandering in the heart of Sardinia

>> Active week in the heart of Sardinia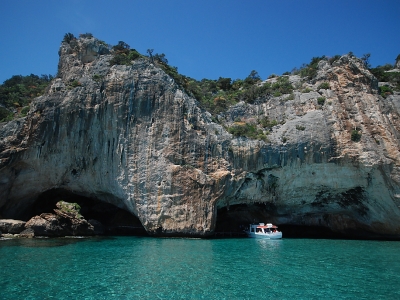 ---
MAIN PICTURE
A spectacular view of Neptune Caves in Alghero, north-west Sardinia, Italy -
© Claudio
BOTTOM LEFT PICTURE
Gorropu canyon in central Sardinia, Italy, is a majestic artwork of nature and is considered to be the deepest in Europe -
© Morten Hoff
BOTTOM RIGHT PICTURE
The amazing Bue Marino coastal caves in Dorgali, east Sardinia, Italy, are accessible only from the sea -
© Vasile Cotovanu