Archaeology in Sardinia: legendary punic cities
By Gaveena & Giusi Carai | 25 Jan 2017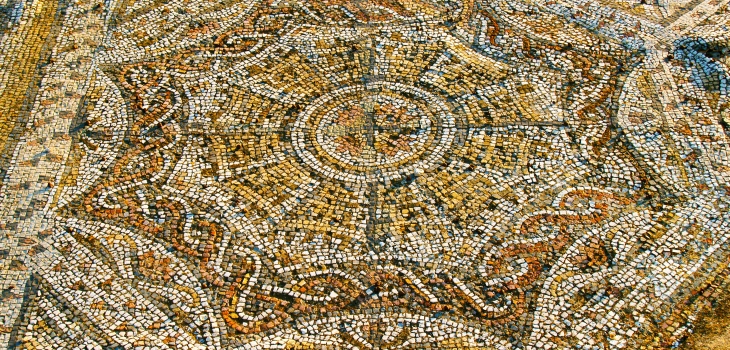 Legendary punic cities, the priceless treasure of archaeology in Sardinia
For curious travelers addicted to history, a trip to Sardinia is surely not focused on enjoying the best beaches in Mediterranean sea. If you are an archeology enthusiast you will have plenty of choices on our coasts and in the inland alike.
Not to mention the unique heritage of prehistorical Nuragic civilization, during the centuries many friends like you have arrived in the island from all over Mediterranean, sometimes leaving priceless signs.
The ancient
Punics
, for instance, arrived from the magnificent city of Carthage, in modern Tunisia, introducing in Sardinia a high level of civilization created by the
mix between Phoenicians and African berbers
. As expert sailors, they reached the coasts of our island falling under its spell enough to decide to establish here some of their most important cities. You will have the chance to admire their legacy today, while experiencing one of the greatest journey of your life.
If you are heading to south Sardinia you cant miss these jewels in your bucket list.
The ancient city of Tharros
This is definitely one of our favourite spots and we believe it's almost impossible to resist the awe of such a site. White ruins of
Tharros
shine under glowing lights of the long Sardinian summer, just a bunch of miles away from Cabras, in Sinis peninsula, sticking out from west coast. Today, the site we admire mostly coincides with the
ruins of the roman city
, housing a well organized urban structure with spa, efficient drainage system and temples. The scenario is stunning and includes a
Spanish fortress
on the top of the hill dominating the ancient city and fields of poppies surrounded by the sea in late spring. If you can't resist taking a swim, choose the
Mare mortu
side. This bay, whose name means "the dead sea", is naturally protected from the strong mistral wind and its water are always calm. Now guess why the punics founded the old city precisely here!
Nora and its myths in southern Sardinia
In the very south of Sardinia shaken by the wind for thousands years and yet still there to be admired, you will find the ruins of the ancient
Phoenician-Punic city of Nora
. This is amongst the most important settlements ever built by Punics and still reveals a complex urban plant improved and increased by later roman hegemony. At those times Nora became
the first capital of the Roman province of Sardinia and Corsica islands
. The foundation of the city is connected with myths and legends related to the dawn of history such as that of Norax, the hero arrived from Andalusia in southern Spain. Not to be missed the extensive mosaic surfaces, amongst the best preserved in Mediterranean area. To visit Nora head to the southern shores and get to Pula, the small town about 3 km from Nora's fantastic peninsula.
Are you ready to experience the most amazing time machine ever?
Join Gaveena's local folks in these cool travel experiences:

>> Flavours of archaeology in west Sardinia

>> Archaeological Hunger in south Sardinia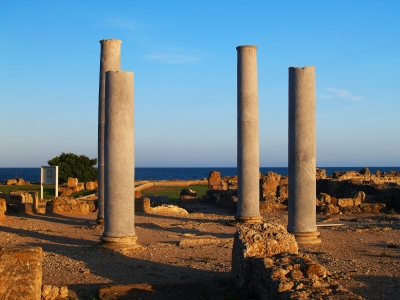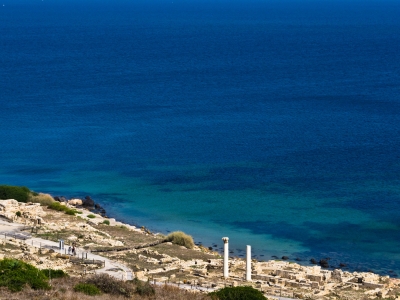 ---
MAIN PICTURE
Beautiful mosaics at Nora archaeological site in south Sardinia, Italy, are amongst the best preserved in Mediterranean -
© seth m
BOTTOM LEFT PICTURE
The house of four pillars at Nora archaeological site in south Sardinia, Italy, is set on a peninsula overlooking Mediterranean sea -
© seth m
BOTTOM RIGHT PICTURE
A spectacular bird-ey view of Tharros archaeological site in west Sardinia, Italy -
© Vluargh