10 reasons why Sardinia is not worth a visit
By Gaveena & Manuel | 18 Jul 2017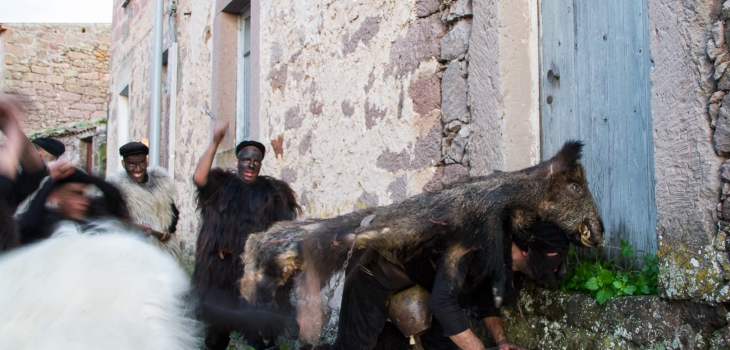 We believe that Sardinia is beautiful and unique, but we know that it always depends on each one's point of view! So have a look at these reasons why some of you may not like it… while some others may get inspired and start dreaming to leave their footprint on our island. For the first time or again.
1
Meals are too long and portions are too big; sardinians like to spend a lot of time at the table, enjoying good food and chatting with friends.
2
Winter season is quiet and easy going, but at the same time there's a lot of amazing events, above all during carnival; in this period you can easily be surrounded by friendly local fellows, happily dancing while wearing bizarre costumes.
3
Sardinians are quite intrusive, for example if you ask them directions they often start speaking with you – sometimes in english but quite often in italian using their hands – and insist to take you to the place you're looking for; be careful, sometimes they may invite you for a drink!
4
People have a slow lifestyle and they are seldom in a hurry; in the shops you may wait more than 15 minutes to be served and, when attendants come to you, they smile at you just like nothing has happened.
5
Wines have a peculiar strong taste and often high alcohol proof, in particular Cannonau red wine which is often 14,5° or 15°.
6
You can easily get sunburned even during winter.
7
You should be very careful when you buy honey since you may get a unique, strong and bitter one made from strawberry tree flowers.
8
Since it's an island in Mediterranean you would expect a lot of seafood. Of course you'll find it, but the most typical sardinian plates are made with meat cooked over the fire.
9
People like to drink homemade liqueur; the most popular you'll be offered are Mirto, and infusion made from myrtle berries, and Filu 'e Feru distilled from grapes marc.
10
Together with italian (and our international "hand language"), sardinian people speak an antique language, highly seductive but very difficult to understand.
If you finally got inspired and you're now dreaming to visit Sardinia with smily local folks,
check out some awesome suggestions by Gaveena:

>> Sardify Yourself in Barbagia

>> Wild Wild West Sardinia

>> Fooding and Crafting in Cagliari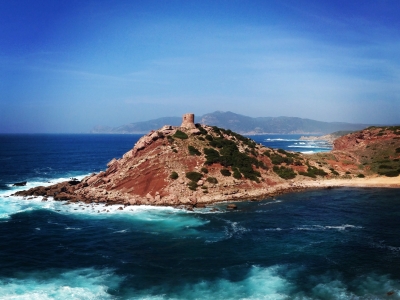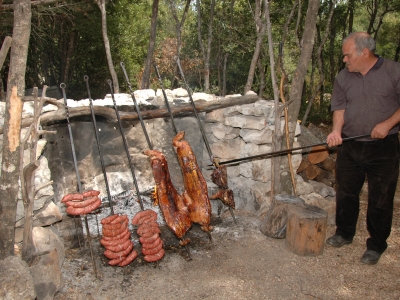 ---
MAIN PICTURE
S'Urtzu e sos Bardianos are bizarre carnival costumes worn by people of Ulà Tirso, a small town in central Sardinia -
© Antonio Crisponi
BOTTOM LEFT PICTURE
An ordinary winter day on the coast at Porticciolo bay in the outskirts of Alghero, north-west Sardinia - © ezioman
BOTTOM RIGHT PICTURE
A typical Sardinian lunch cooked by the open fire - © Fabrizio Caggiari