Wild herbs of Sardinia
By Gaveena & Giusi Carai | 06 Dec 2017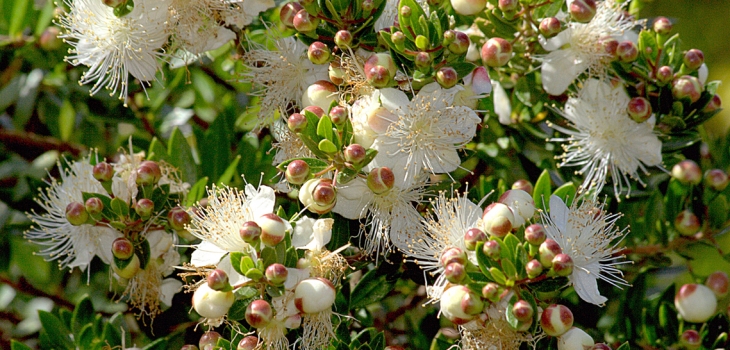 Go back to the past and learn how to use Mediterranean wild herbs of Sardinia with this quick guide by Gaveena's team.
Once upon a time ago, our ancestors used to go shopping in the natural supermarket of Mediterranean scrub. Luckily we have preserved some of their wisdom and we can't wait to share it with you! Whether you will be going to lie in a beach or exploring the mountains, you will be surrounded by a very special nature. The Mediterranean scrub is certainly not majestic as giant sequoia park, however you will see that you can make delicious recipes and unique fragrances from those simple bushes.
Myrtle berries for an healthy strong liqueur
Searching an excuse to take a week off in autumn? Here is the best one. Go to Sardinia to prepare your
mirto
storage. In fact, between November and January myrtle berries are black and this means that they are ready to be collected! Have you ever tried this
typical Sardinian liqueur
? You can use it as a digestive. The perfect ending after a Sardinian lunch! This evergreen plant is also used for its leaves (to prepare the white mirto liqueur variety) and smells so strong and good that you will not be able to leave the island without having enjoyed it. Wish to find out more about Mirto? Check out
this post
and learn how to make it!
Helichrysum the scent of Sardinia
This short bush with small yellow flowers grows almost everywhere in the rocks of Sardinia. Many people feel it as the distinctive scent of Sardinia. In fact
helichrysum smell
clearly reminds that of shepherds coming home from the countryside. Try to drag some twigs in your hands and you'll immediately realize what we are talking about. Known since ancient times as an anti-infllammatory and antibacterial, today its mostly used as a fragrance for perfumes that you can easily find across the island.
Prepare your personal mixed Italian herbs to cook
You are going to find plenty of herbs to add taste to your plates and, once at home, remember Sardinia through its peculiar tastes. Amongst the others, you should make sure to take with you
wild fennel, myrtle, thymus and lentyscus
(once used in behalf of olive oil). Last but not least you will see that we still eat many of our herbs according to the season. We will invite you to taste
wild asparagus
in spring, beets at the end of winter and many more.
Are you ready to discover wild herbs of Sardinia?
Join Gaveena's local folks in these amazing travel experiences:

>> Fooding Wining and Crafting in Barbagia

>> Affodable Alghero

>> Cagliari Food Explorer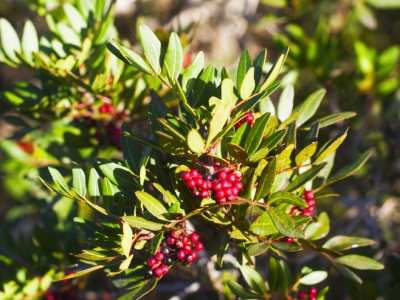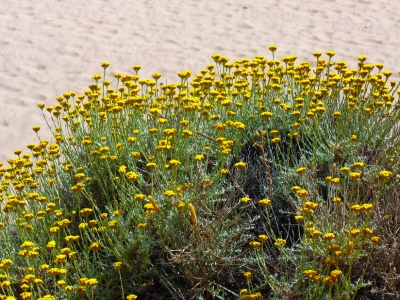 ---
MAIN PICTURE
Marvelous white flowers with a unique scent are the first stage of creation of myrtle berries -
© Manuel
BOTTOM LEFT PICTURE
Lentiscus red berries are intense spots of colour painting mediterranean scrub -
© Aurelio Candido
BOTTOM RIGHT PICTURE
The scent of bush and yellow flowers of helichrysum is considered by many people as the distinctive smell of Sardinia -
© Aurelio Candido