Vegetarian food in Sardinia
By Gaveena & Giusi Carai | 15 Nov 2016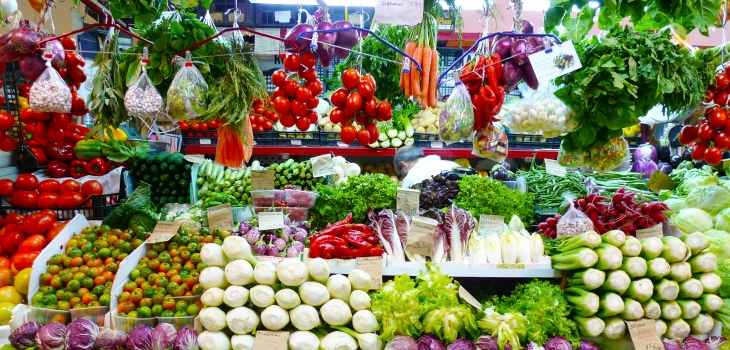 Enjoy the tasty island through vegetarian food
Sardinian cuisine is incredibly rich and for everyone. Although we are very good in curing meats, we also make some of the most delicious cheeses in Italy. However, we like to have something special for everyone included those who prefer to eat exclusively vegetarian food.
D.H. Lawrence, describing the vegetable market he visited in Cagliari during his journey at beginning of 1900, writes about "a flower show of vegetables". According to the season you might find in our island plenty of vegetables and fruits. Try the delicious artichokes and wild asparagus if you happen to be here in spring, varieties of cabbage and savory potatoes harvest in the mountains where clean fresh water give them a unique taste.
Get inspired by these easy and delicious plates and enjoy intense flavours of mediterranean nature
1. Sardinian minestrone, the long life elisir
Here we want to share with you a special recipe which has been attributed as one of the reasons why in our island people live longer than anywhere else in Europe. Have you ever heard about Blue Zones? When you head here you are entering one: an area where the quality standards of life are different and healthier. One of the world's longest living families used to eat a bountiful soup with chickpeas and other season vegetables from the garden with fregola, the toasted semolina so yummy even in her veg version.
2. Carasau lasagna and tons of vegetables
There are many ways to use pane carasau, the traditional thin bread that you can find almost everywhere here. You can try to use the thin sheet as a base for a tasty vegetarian lasagnas with courgettes and cheese. Many restaurants in the island will propose you this and other veg varieties based on carasau, such as aubergines, artichokes and season vegetables.
3. Pecorino Sardo and other cheeses
For cheese lovers Sardinia is a paradise! We have already mentioned a few of our favorite ones across the island. You won't have any problem to order a selection of cheeses while travelling around. Taste the famous Pecorino Sardo and the other pecorino varieties and bring home those most impressive.
Are vegetarians going to love Sardinia? We are sure they will together with friendly Gaveena's local fellows!
Have a look at these cool travel picks:

>> Affodable Alghero

>> Fooding and crafting in Cagliari

>> Cagliari Food Explorer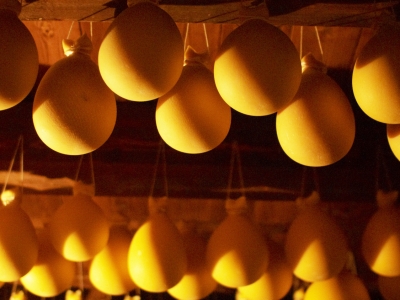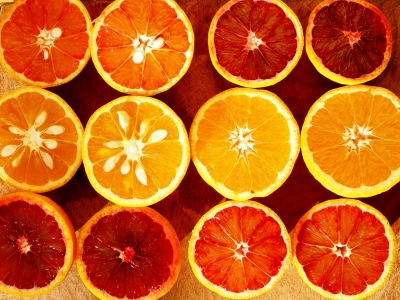 ---
MAIN PICTURE
A colourful fruit and vegetable stall at San Benedetto fruit market in Cagliari, Sardinia -
© Hoops_McCann
BOTTOM LEFT PICTURE
Casizolu is a typical semi cured cheese produced in Sardinia following ancient rituals. Because of its shape it is also called
peretta (tiny pear)
-
© John Tollefsen
BOTTOM RIGHT PICTURE
Sardinian sweet and juicy oranges are mainly produced in south east part of the island and are appreciated all over Mediterranean countries -
© richard.singleton