Unusual museums in Sardinia
By Gaveena & Giusi Carai | 05 Jul 2017
Who said that going for museums is a boring activity for lazy travellers? If you are fond of cultural heritage make sure you get the most from your holiday in our Island. Whether was the fame of our white sand beaches to drive you here, we will delight and surprise with some of the most unusual museums in Sardinia; perhaps some of them are unique so you can experience them anywhere else but here. Here are our favorite ones!
A mistic and tasty site: the museum for ceremonial bread in Borore, west Sardinia
Bread is a must in many cultures across the globe. It is the same in our island and people living in Borore, a tiny picturesque village in central Sardinia, decided to celebrate it with a very special museum. It celebrates bread not only as the most basic food but also as an important symbol and artistic expression in its ceremonial uses. The museum allows visitors to experience directly the production of different breads such as
Coccoi
and
Pistoccu
, the stories of over 700 bread varieties and their connections with most relevant events in local communities. Moreover, you con also shop (or e-shop) directly from the museum website fresh special bread and traditional Sardinian sweets. We do love alive museums and you?
The Museum of Unesco's voices of central Sardinia: the Tenores of Bitti
Tenore singing belongs to Unesco's intangible treasures of humanity. In Bitti a small charming village between the heart of Sardinia mountains and some of its most beautiful beaches you will find the only museum of this kind. Before you, a music giant such as Peter Gabriel arrived years ago, to meet and spread this unique tradition in the best stages of world music all around the world. You can play with sounds to recognize the different voices of the male chorus apparently reproducing the ancestral sounds of the wind, the sheeps and the cows. This tradition finds its roots in the shepherds culture typical of this area, and is believed to be at least 4000 years old.
Discover the history of wine in Berchidda, in north east Sardinia
Berchidda is locate a bunch of kilometres from posh Costa Smeralda. This small village is known all over the world since it gave birth to Paolo Fresu, one of the most popular contemporary jazzmen; furthermore it's home to some of the most appreciated Sardinian wineyards. Last but not least if you want to know more about an ancestral wine tradition yet to be discovered properly from international market you should definitely pay a visit to Berchidda's Wine Museum. Try the best Vermentino with local selections of cheese and cold cuts with an eye on how the graphic image and perception of wine culture has developed over the years.
Ready to quirky amuse your holiday?
Get insipred by these cool suggestions created by Gaveena's local fellows:

>> Affodable Alghero

>> Sardify yourself in Barbagia

>> Glamourless Gallura and Costa Smeralda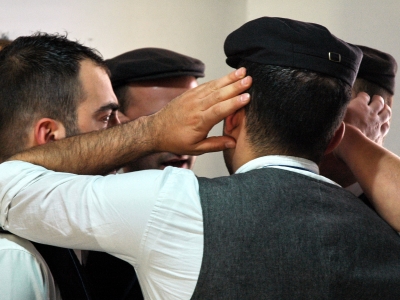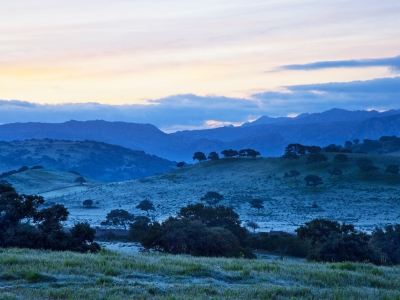 ---
MAIN PICTURE
Can you believe these tiny sculptures are made of bread? Come to Sardinia, Italy and check it out! -
© Mauro Scalas
BOTTOM LEFT PICTURE
Tenores singing of Sardinia, Italy, is part of Unesco's World Heritage -
© Cristiano Cani
BOTTOM RIGHT PICTURE
The countryside surrounding Berchidda in north Sardinia, Italy, is perfect for growing Vermentino grapes that are skilfully transformed in the most precious Sardinian wine -
© Aurelio Candido