Top 5 amazing places in Sardinia
By Gaveena & Manuel | 04 Oct 2017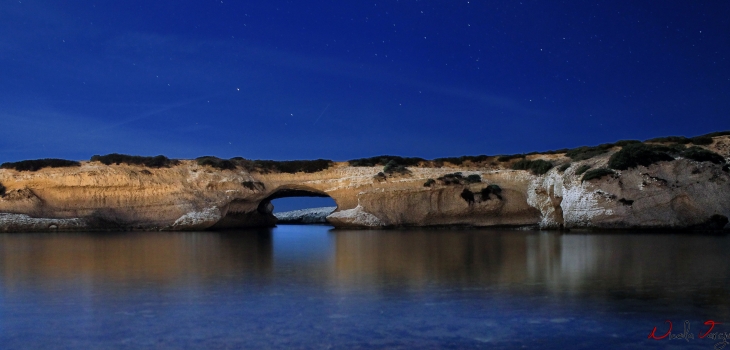 Many people consider our island as a small continent, a land where nature has magically assembled a great variety of sceneries and natural environments. This is Gaveena's team selection of top 5 amazing places in Sardinia where the result of nature's patient work has been particularly exciting; check them out and get into the mood for love of Sardinia.
Piscinas and Scivu
The widest sand dunes area in Europe is a long slice of coast in south-west Sardinia, it is one of less touristic areas of the island but it is actually one of most spectacular. The seashore between Arbus, Gonnosfanadiga and Guspini towns is embraced by a scenic mix between a Sahara environment and Mediterranean nature: in an area over 7 km long, 50 meters high sandy hills are surrounded by a scented scrub and intense blue colours of the sea. Piscinas and Scivu are the most iconic beaches in this magic corner of our island.
S'Archittu
On west coast of Sardinia, S'Archittu (in sardinian language "the small arch") is a wide hole created by the sea erosion on a thin peninsula protecting a charming bay. Local geologists believe that this unique arch used to be a coastal cave while today its 15 meters height is a cool spot for a brave dive into crystal waters. We warmly suggest to admire this scenic spot at sunset hours, when its surface is painted by intense colours.
Capo Caccia
The massive cliffs at Capo Caccia are an amazing landmark facing Alghero, the charming coastal town in north-west Sardinia. On its top – almost 200 meters above the sea level – the powerful lighthouse can be seen from a distance of 34 miles, while the coast surrounding the cape is a natural reserve protecting wild horses, deers, wild boars as well as many species of coastal birds.
La Maddalena archipelago
These islands in north-east Sardinia are probably the most scenic in Italy and are an idyllic venue to enjoy the best colours and secluded coves of Mediterranean sea. During clear days, they offer fascinating views made of several layers ranging from coast to mountains and intensively painted by the nature; in some cases it's possible to see the massive snow-topped mountains of Corsica island, Sardinia's french sister.
Gorroupu canyon
The mountain area in the outskirts of Dorgali in central Sardinia is well known for Gorropu, a spectacular 500 meters deep canyon, considered to be the deepest in Europe. Its steep walls are a shelter for indigenous flora and fauna; up to a popular legend, in the deepest and narrowest part of the canyon it is possible to spot stars in the sky during day time. This wondrous place should not be missed by mountain junkies!
Which is your favourite Sardinian amazing place?
If it's too difficult to choose, be inspired by these cool travel picks selected by Gaveena's local folks:

>> Coastal wandering around Alghero

>> Active week in the heart of Sardinia

>> Glamourless Gallura and Costa Smeralda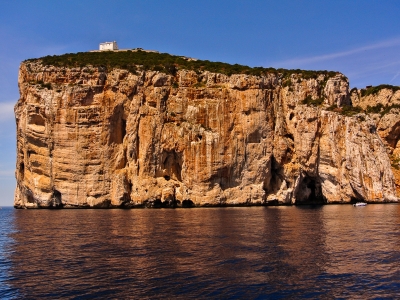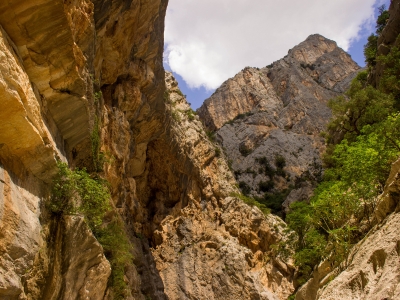 ---
MAIN PICTURE
A fantastic moonlight shot of S'Archittu natural arch on the coast of west Sardinia, Italy -
© Nicola Vargiu
BOTTOM LEFT PICTURE
The massive cliff at Capo Caccia in Alghero, Sardinia, arise almost 200 mt from sea level and the lighthouse on its top can be seen from a distance of 34 miles -
© Katharina
BOTTOM RIGHT PICTURE
Gorropu canyon in mountain area of central Sardinia, Italy, is an impressive artwork of nature and it is considered one of deepest gorges in Europe -
© Morten Hoff