The best time to visit Sardinia
By Gaveena & Manuel | 20 Dec 2016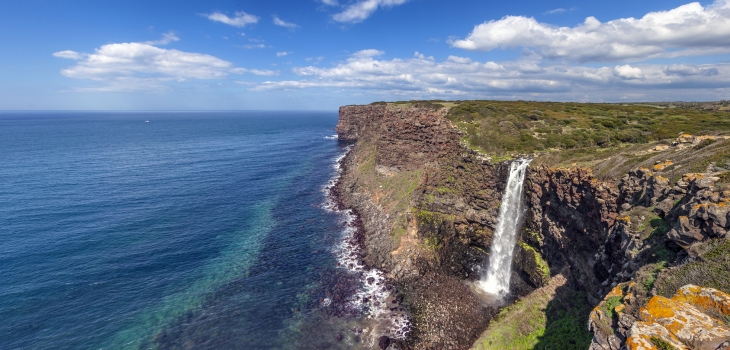 When is best time to visit Sardinia? Of course all year round!
Sardinian climate is pleasant in every season, sun is shining for around 250 day per year and there are several events buzzing the island almost every weekend. So choose your favourite month, get on a plane and come over to enjoy this surprising destination in the heart of Mediterranean sea.
But there's one month we warmly suggest you to avoid: August. And if you can, last week of July as well. These weeks are the traditional holiday period for italians and the most of accommodation are heavily booked; in many beaches it is not so easy to spot the sand between colourful umbrellas shading large families enjoying any kind of home made food. Of course it is not so dramatic all around the island and you can still find lots of quiet and fresh locations, above all in the inland, but in any case this is the highest-priced period.
After mentioning this bunch of keep-off days, the rest of the year is there to amaze, charm and delight all your senses. This quick guideline helps you to decide when to happily shake them.
Spring in Sardinia
Let's start from the most shaky season between March and May, when the whole island is flowering and spreading in the air a unique mix of captivating scents. The sea is still a bit chilly for a pleasant swim, so you may enjoy its shiny colours from the coast or on a diveless excursion by boat. Together with september this is surely the most scenographic part of the year to explore the hills and mountains in the inland.
Summer in Sardinia
June, July are a natural festival of light with neverending days painting the sky, the sea and the countryside with bright colours; trekking gets a bit unpleasant because of the high temperatures that invite to enjoy many hours of siesta instead. Local people are ready to welcome the friendly army of tourists conquering the island every summer.
Autumn in sardinia
Nature keeps painting during autumn, so between september and november don't miss the intense yellowish and brownish colours in the countryside but above all in mountain areas; in some cases you will get quite many alpine feelings because of sceneries, perfumes flavours… and inviting fireplaces!
During these months
Autunno in Barbagia festival
opens up the door of 28 charming mountain villages to curious and hungry travellers.
Winter in Sardinia
December is reserved for Christmas celebrations that actually start already at beginning of the month and keep going until 6 of January when – as we say in Italy – the Epiphany "wipes the feast away".
The second half of January is actually the most quiet part of the year, so if your target is to relax by the sea, eat good food and enjoy some activities, this period will surely please you. <3>February and Carnival in Sardinia And what about February? Well, of course it's time carnival time! So get ready for bizarre masks, events, folk festivals where to meet lots of smiley and friendly people who invite you to dance, eat and enjoy tasty wine almost everywhere in the island. Check out Gaveena's selection of the coolest venues where to experience
Sardinian carnival
.
When will you visit Sardinia?
Have a look at these inspiring travel experiences together with Gaveena's local fellows:

>> Ecotourism in north-west Sardinia

>> Glamourless Gallura and Costa Smeralda

>> Mountain Wandering in the Heart of Sardinia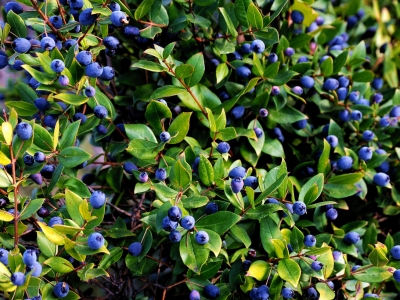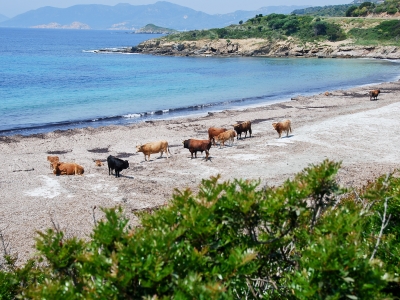 ---
MAIN PICTURE
Spring is the best season to admire the spectacular coastal waterfall at Capo Nieddu on west coast of Sardinia, Italy -
© Aurtelio Candido
BOTTOM LEFT PICTURE
November and December are the best months to collect myrtle, a wild indigenous berry of Sardinia, Italy, used to make delicious Mirto liqueur -
© richard.singleton
BOTTOM RIGHT PICTURE
During spring you may spot bizarre ways to enjoy fantastic beaches of Sardinia, Italy -
© Mike Grote