Sardinian knives
By Gaveena & Manuel | 17 Feb 2017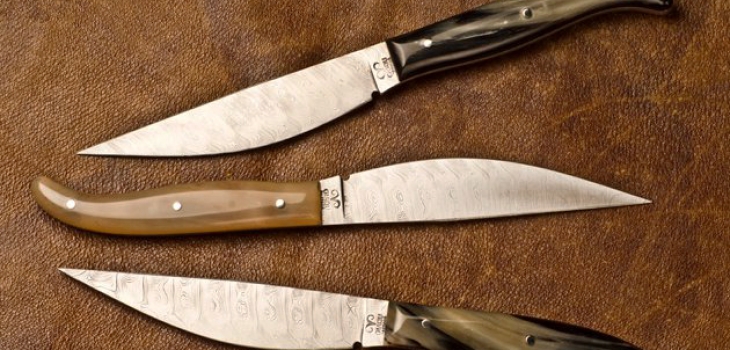 Knife has always been an important tool in Sardinia, above all for shepherds and people working in countryside. It can be used for many purposes like cutting meat, cheese or bread as well as wood carving and creating tools for everyday needs.
That's why our craftmen developed fine knife making techniques able to match strenght and aesthetic.
The small mountain village of Pattada got to be very popular for knifery in Sardinia, because of
Pattadesa
knife, produced here for ages by skillful hands. It is considered one of the symbols of our island .
Resolza
is the word for knife in Sardinian language; together with Pattadesa, there are two other types: Arburesa, born as a tool to skin animals and Tempiesa, with a rectangular-shaped blade similar to old razors.
High quality steel blades are of course the main features of these knifes, but often the artistic manufacture gets to be an important – and precious – side of a unique tool. The blade can be decorated with magnificent micro-carved motifs or simply with the initials of the owner; the haft – usually made of seasoned mouflon or stag horn – has natural colour veining and sometimes it is carved as a sculpture to represent animals and other subjects inspired by Sardinian nature.
One important thing to remember: tradition says that knifes should be bought but never given as a gift; so when you will receive your first sardinian knife as a gift, you will be asked to pay a symbolic price.
Wish to discover sardinian knives and much more surprising handicraft?
Check out these cool travel picks proposed by Gaveena's local fellows:

>> Sardify yourself in Barbagia

>> Affodable Alghero

>> Cagliari Food Explorer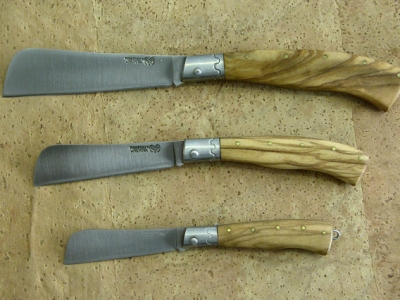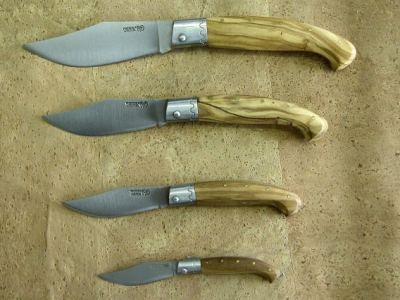 ---
MAIN PICTURE
Pattadesa Sardinian knives are a symbol of shepherd culture of our island
BOTTOM LEFT PICTURE
Sardinian knives Tempiesa are similar to old razors and popular in north-east area of our island -
© arburesa.it
BOTTOM RIGHT PICTURE
Sardinian knives Arburesa have their cradle in south-west area of our island -
© arburesa.it