Porto Conte Natural Park in Sardinia
By Gaveena & Stefania Deiana | 02 Sep 2016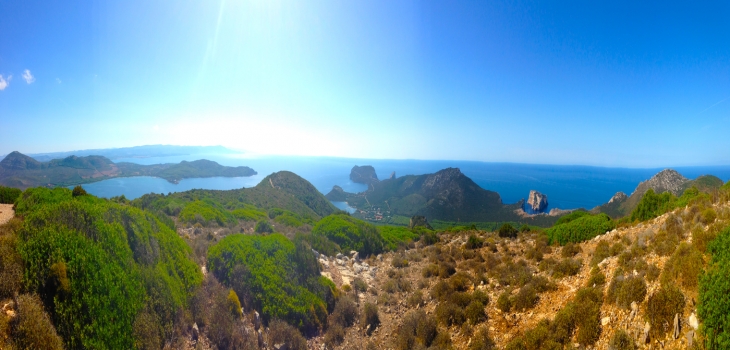 Get surprised by Porto Conte Natural Park in Sardinia, an amazing variety of flora, fauna and breathtaking coastal landscapes.
Welcome to one of the richest natural parks of our island, in the outskirts of Alghero, where to enjoy interesting opportunities for nature lovers and outdoor junkies.
The right spot for birdwatchers
The Park covers more than 5000 acres of territory and it is the home of a rich biodiversity. In Porto Conte, you could see the griffon vulture, a species threatened with extinction. Ravens, partridges, sparrows and peregrine falcons are very common, together with gulls and cormorants. Don't miss the Calich Lagoon, where many birds nest during the summer.
Wild boars, weasels and foxes are the most common mammals living in the park. To the delight of children, it is not unusual to encounter fellow deers, wild sardinian horses and albino donkeys. These last two have been introduced to the park about thirty years ago to preserve indigenous Sardinian species.
A paradise for hikers
The path on Monte Timidone (the main hill of the park) offers stunning landscape of a spectacular coastline; other unique spots to explore are the rocky coast at Capo Caccia and Cala Barca facing Foradada and Piana islands as well as the massive Punta Giglio overlooking a wide bay with sandy beach.
Historical and archaeological surprises
By car or on foot you can get to the coastal towers dated back to the second half of the sixth century. They were built under the Spanish domination to defend the coasts from attacks from the sea. You can also visit Palmavera archaeological site, a nuragic complex composed of two towers and a courtyard. It was supposed to be surrounded by a huge village and nowadays it is possible to see the remains of around 40 huts. And that's not all! The ruins of an ancient Roman villa dated back to the first century b.C. are located close to the beach bay. The villa was probably built for the vacation of a well-off family, and it would have been used as a place for the collection of the local harvest.
Activities for everybody
Porto Conte Park is of course a great location to enjoy your active holiday. Diving, surfing, and canoeing for those who love water sports. Hiking, horse riding, and mountain biking for those who prefer enjoyng the sea from the coast.
Some more amazing spots?
Do not miss Neptune Caves. They can be reached by sea or by car. In the first case, take a boat from the Alghero port. The journey takes about one hour. In the meanwhile, you can admire the Coral Riviera and its massive cliffs. Getting here by car? Follow the path from the Capo Caccia parking area and go down the 634 steps of Cabirol staircase taking you from the top of the cape to the sea level.
How about experiencing Porto Conte Park together with Gaveena's local fellows? Check out these cool travel picks:

>> Coastal wandering around Alghero

>> Nature and Archaeology in North-West Sardinia

>> Activitalizing Break in Alghero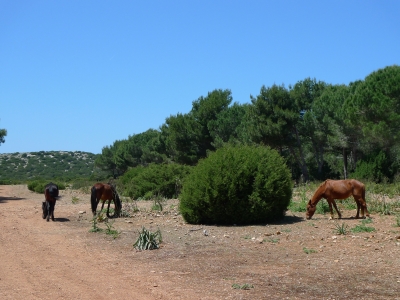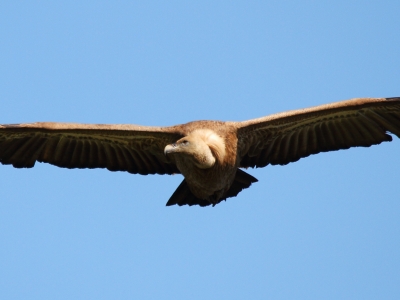 ---
MAIN PICTURE
An amazing panoramic view of the coastline at Porto Conte natural park in the outskirts of Alghero, north west Sardinia - © ezioman
BOTTOM LEFT PICTURE
Wild Sardinian horses are a common encounter while hiking in Porto Conte natural reserve, Alghero, north west Sardinia - © ezioman
BOTTOM RIGHT PICTURE
Vultures can easily be spotted during birdwatching activities in Porto Conte natural reserve, Alghero, north west Sardinia -
© Daniele Lorrai