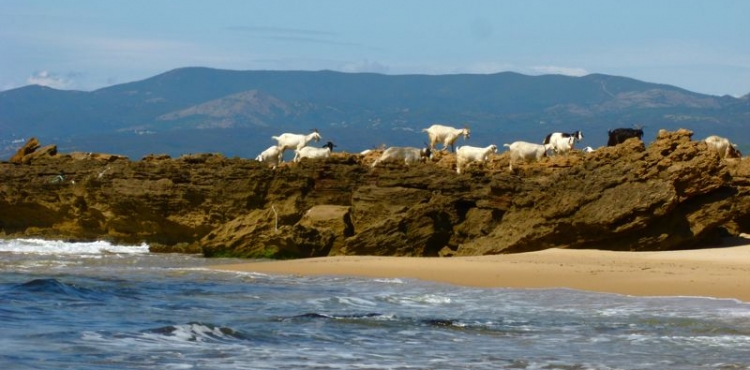 Trekking lovers will enjoy some good exercise during this captivating journey in Sulcis region in south west Sardinia, between stunning coastal sceneries, powerful nature and glimpses of industrial archaeology.

Gaveena's local folks will invite you to discover this lovely corner of Sardinia: its wild and romantic beauty will tickle your senses and surprise you with an amazing combination of neverending wild beaches, amazing granite rocks sculpted by nature and inspiring mediterranean scents.

Just walk at your own pace and get your eyes ready to admire every single spot along your itinerary. And be sure that a good amount of tasty local products is stored in the rucksack of your guide, ready to provide you with effective tools to face any hunger!

Package highlights




>>

Trekking between panoramic coastal routes in south-west Sardinia


>>

Discover and explore amazing industrial archaeology sites


>>

Enjoy rich flavours of traditional Sardinian food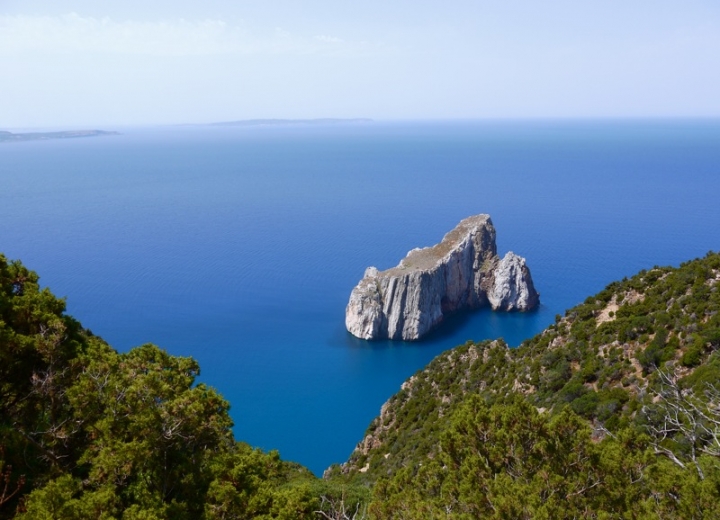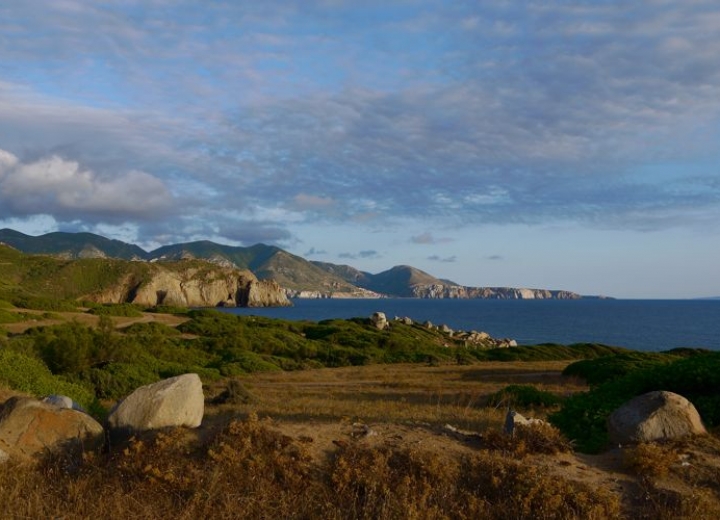 Day by day program outline
Arrival at your accommodation during the morning.
In the afternoon it's time to start exploring west Sardinia, so Gaveena's local fellows will trek with you on a scenic path around Masua town offering breathtaking coastal views. Between steep cliffs and sandy beaches, the highlight of the day is surely Pan di Zucchero, a massive 130 mt high seastack emerging from sardinian sea and surrounded by a natural painting of vivid blue, azure and emerald-green colours.

Trekking features
Distance: 4,7 km (2.92 mi)
Time: 3 h
Elevation min: 0 m - max: 320 m (1,052 ft)
Elevation gain uphill: 350 m (1,148 ft)
Difficult level: moderate
---
Today your trekking path will lead to a spectacular rock garden, where fantastic artworks have been shaped by natural elements, sculpting granite and mixing them with the colours of mediterranean maquis. This route, surely one of the most impressive in the island, starts at Capo Pecora and goes through a vast untouched seaside area up to the wild paradise of Scivu beach and its natural reserve. From the highest panoramic spots, the widest sand dune system in Europe stand out in front of your eyes and most likely will let you feel the mood for love of Sardinia.

Trekking features
Distance: 12 km (7.32 mi)
Time: 6 h
Elevation min: 0 m - max: 190 m (627 ft) Elevation gain uphill: 430 m (1,404 ft) Difficult level: easy
---
The third day in south-west Sardinia will be devoted to exploring the inland, where to admire Murumannu and Piscina Irgas, the highest waterfalls of the island, set amongst forests and monumental granite canyons. The best seasons for this journey into the nature are spring and autumn, when waterfalls can show their scenographic power. Also in this area, the nature's art skills have created unique granite shapes and tiny canyons surrounding the path leading to Murumannu, a spectacular 70 mt waterfall, and then to the smaller Piscina Irgas waterfall; its waters create a natural pool where to enjoy pleasant refreshing moments.

Trekking features
Distance: 11,4 km (7.06 mi) Time: 6 h
Elevation min: 360 m (1,171 ft) - max: 660 m (2,156 ft)
Elevation gain uphill: 475 m (1,560 ft)
Difficult level: moderate
---
Breakfast.
---
This program can be combined with all other
packages
offered by Gaveena, check them out and create your unique travelling experience.
---
MAIN PICTURE
A small flock of goats enjoying wild and fantastic coast at Scivu natural reserve.
BOTTOM LEFT PICTURE
Pan di Zucchero is a massive 130 mt high seastack emerging from sardinian sea.
BOTTOM RIGHT PICTURE
Stunning coastal sceneries can be admired from the trekking path at Capo Pecora.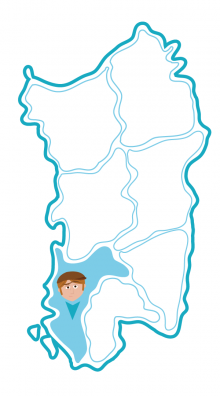 Period
All year
Type
Individual and group
Duration
4 days – 3 nights
Price
p/p in double starting from 430 €
Price includes
3 nights accommodation at farm holiday, b&b or hotel, including breakfast – excursions and meals as described in the program with english speaking guiding or assistance – travel insurance
Car hire
For individual travellers, the most of activities proposed in our packages offer the possibility to have a pick-up at accommodation; in some cases the transfer service is included in the rate while for others a supplement is to be applied. In any case, if you wish to freely enjoy Sardinia at its best, we warmly suggest you to rent a car. We know there's a bunch of good car rental suppliers on the web, so feel free to find the best deals online. If you wish you may have a look at the offers proposed by our partner
Rentalcars.com