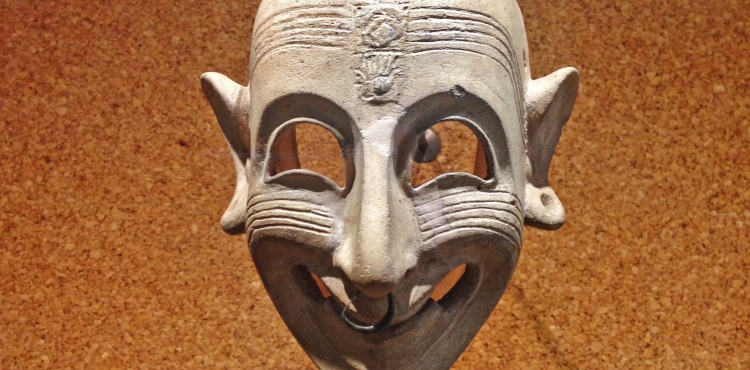 If you fancy a short-but-intense break in our Capital city, this proposal can make you enjoy a mix of its coolest features! The rich and amazing archaeological heritage is spread all over the hilly ancient part of Cagliari, where buildings, tales and myth have been layering for centuries; here a few spots allow to step underground to touch the roots of the history. Moreover, the wide collection of tools, pottery, artifacts and mosaics from all around Sardinia is displayed in several museums to let you feel the fascinating background of an ancient civilization.

And of course this long historical path has carved the food culture as well, so Gaveena's local fellows will be happy to introduce you in the soul one of top 10 gastronomic arenas in Italy. You'll be wandering between narrow cobble streets, scenic urban paths and colorful markets to enjoy the seductive meeting between traditional sardinian food and the waves of flavors brought during centuries by visitors from all over Mediterranean.

And don't miss Poetto, the world's longest urban beach a few miles from city center.

Package highlights




>>

Discover the soul of Cagliari walking around its seven hills


>>

Taste a rich gastronomic culture and enjoy amazing street food


>>

Meet skillful craftmen in their workshops


>>

Stroll around the city with friendly local fellows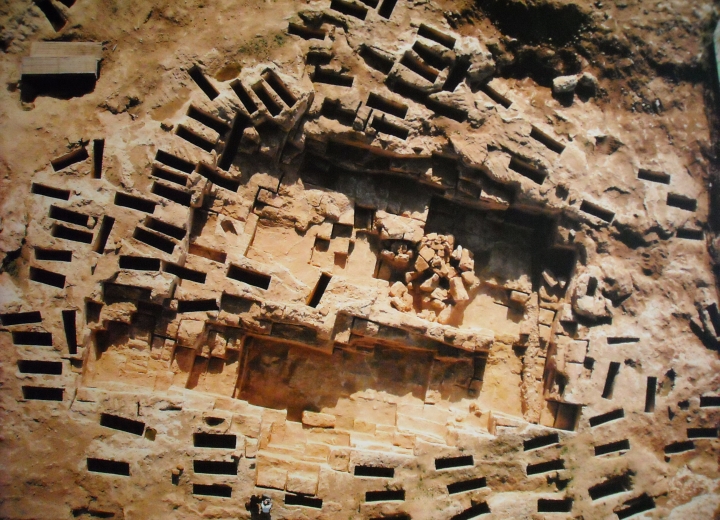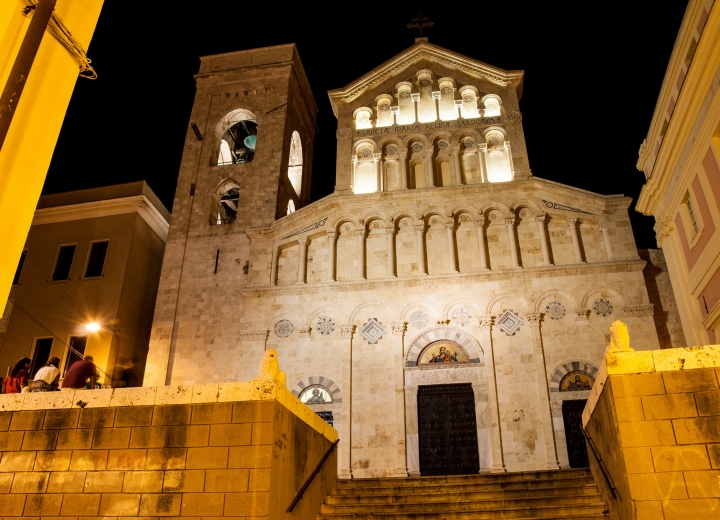 Day by day program outline
In the morning arrival at your accommodation. The first meeting with Cagliari takes place at Tuvixeddu, the largest necropolis in Mediterranean dated between VIII and VI century b.C. and witnessing the phoenician roots of our Capital city. During our walk in the archaeological area we'll discover several tombs and underground rooms, carved in the rock with different styles throughout the centuries. Attilia Pomptilla mausoleum is another interesting underground site related to an ancient love story during roman empire, that will take you further into the hidden soul of our city. After wandering underground, we'll get to dive into the food heritage by visiting an iconic shop, where authentic sardinian products made following ancient rituals are ready to be tasted by curious food explorers. (duration 3 hours). Overnight.
---
The day starts in Castello, the highest and oldest area of the city, where we'll go exploring fascinating underground treasures such as Santo Sepolcro church, Santa Restituta crypt as well as the antique prison under Sant'Efisio church. The path on the top of Cagliari goes along medieval bastions offering stunning views as well as through narrow and steep cobble streets where to breath the cosy atmosphere of daily life. Santa Maria Cathedral and the Royal Palace are other architectural jewels to admire on your way to the lower part of the city at Marina; here the archeological site under Sant'Eulalia church will bring you 2000 years back in time, when Sardinia was part of roman empire. After feeding your hunger of history, your local mates will let you satisfy your need of good food with a typical lunch in a local trattoria (duration 4 hours). Overnight.
---
The morning will be dedicated to the most important museums of the city: Pinacoteca Nazionale hosts a unique collection of precious sardinian paintings between XVII to XX centuries, as well as antique clothes, jewels, furnitures, ceramics and weapons created by local craftsmen. The Archaeological museum displays an impressive variety of findings coming from sites all over Sardinia; bronze statues, pottery, tools, jewels and icons provide an intriguing overview on culture, society and religion of many different populations who lived in the island throughout the centuries. This fancy mixture is best represented by the huge variety of sardinian food available almost at every corner; we'll get to dive into this precious heritage as well, by visiting Santa Chiara market where lots of tasty bites are waiting to fight your hunger (duration 4 hours). Overnight.
---
Breakfast.
---
This program can be combined with all other
packages
offered by Gaveena, check them out and create your unique travelling experience.
---
Selected accommodation in Cagliari
Antica Residenza Marina di Castello b&b
Biddanoa b&b
Boutique hotel Miramare
Il Cagliarese b&b
Residenza Kastrum b&b
Rosso e Nero b&b
Villa Cao b&b
La Villa del Mare b&b
---
MAIN PICTURE
This beautiful laughing mask dated 5 centuries b.C., was placed in a punic tomb as a protection from evil spirits - © ezioman
BOTTOM LEFT PICTURE
A bird-eye view of Tuvixeddu, the phoenician necropolis in the heart of Cagliari dated between VIII and VI century b.C. -
© Cristiano Cani
BOTTOM RIGHT PICTURE
Santa Maria Cathedral in Cagliari is built with a mix of architectural styles witnessing the history of Sardinia's Capital city -
© Ago48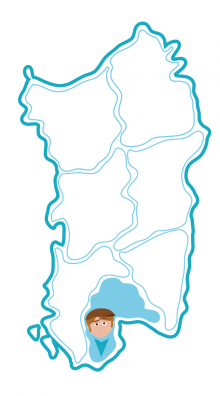 Period
All year
Type
Individual and group
Duration
4 days – 3 nights
Price
p/p in double starting from
Oct - May € 475
Jun - Sep € 515
Price includes
3 nights accommodation at b&b or hotel, including breakfast – excursions and meals as described in the program with english speaking guiding or assistance – travel insurance
Car hire
For individual travellers, the most of activities proposed in our packages offer the possibility to have a pick-up at accommodation; in some cases the transfer service is included in the rate while for others a supplement is to be applied. In any case, if you wish to freely enjoy Sardinia at its best, we warmly suggest you to rent a car. We know there's a bunch of good car rental suppliers on the web, so feel free to find the best deals online. If you wish you may have a look at the offers proposed by our partner
Rentalcars.com