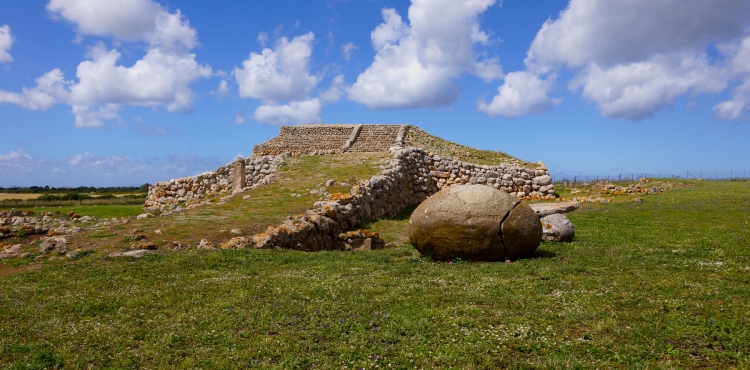 Here's a proposal for curious travellers in love with Mediterranean coastal nature and fascinated by the rich heritage of archaeology in Sardinia.
Porto Conte Natural Reserve, near Alghero, offers not only stunning coastal sceneries with rich mediterranean flora and fauna but also Palmavera, a
prehistorical nuragic village built 15 centuries b.C.
Of course some other breathtaking sites are waiting for you, such as
Anghelu Ruju necropolis
, with its underground rooms built during neolithic age 5000 years ago; moreover you will not miss
Monte d'Accoddi, a prehistorical altar dated back to 4th millennium b.C.
whose structure is similar to Ziqqurat in Mesopotamian valley and makes it a unique site in Mediterranean countries. A further surprising archaeological area is visited in Porto Torres, where to discover the
ruins of ancient Turris Libisonis
, an important town of roman empire founded in 1st century b.C. Finally, the scenographic and wild coast south of Alghero, a real paradise for bird watchers and geology passionates.
Package highlights
>>
Prehistorical sites built over 4000 years ago
>>
Nuragic villages and culture dated 15 centuries b.C.
>>
Ancient coastal settlement active during Roman empire
>>
Rich Mediterranean coastal sceneries, flora and fauna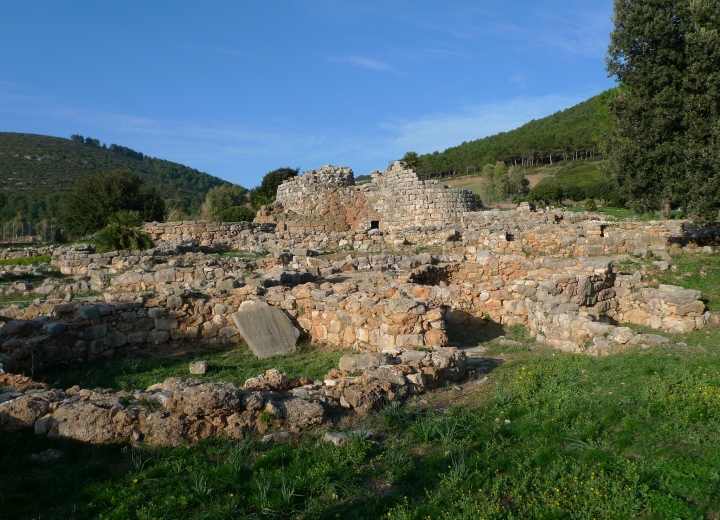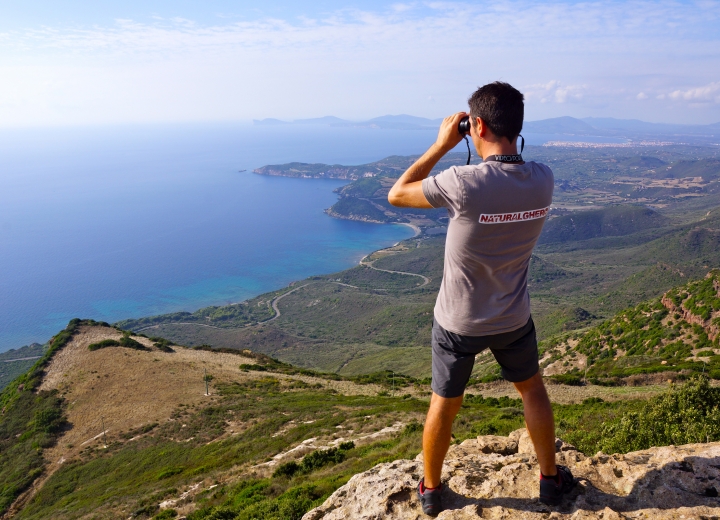 Day by day program outline
In the morning arrival at your accommodation. During afternoon you'll be enjoy an itinerary in Porto Conte Natural Reserve. This protected area in the outskirts of Alghero will surprise you with spectacular coastal landscapes, captivating mediterranean scents and a rich wildlife including boars, wild horses and marine birds; its fantastic environment has been inviting human beings for thousands of years, that's why you'll have the opportunity to admire also the ruins of Palmavera, a remarkable example of prehistorical village of nuragic civilization, developed in Sardinia during bronze age (duration 3 hours). Evening at leisure and overnight.
---
The day is fully devoted to archaeology in Sardinia and starts with a visit at Anghelu Ruju necropolis, one of the widest in the island with over 30 underground tombs build during neolitic age. Proceeding further north, Monte d'Accoddi altar is the witness of prehistorical rituals of the people living in Sardinia 4000 years b.C. After a break for a tasty lunch, the ruins of Turris Libisonis will bring you back to the atmosphere of roman empire, between thermae, cobble streets and precious mosaics recently discovered. (duration 7/8 hours). Evening at leisure and overnight.
---
An itinerary along the seaside road between Alghero and Bosa, will let you admire 40 km of coastal wilderness; several marine birds live in this area and place their nests amongst unique geological formations towering on Mediterranean sea. This stunning wild coast lies between the most charming towns in west Sardinia: be surprised by the spanish-catalan atmosphere of Alghero matched with colourful style of Bosa, densely built on the shores of Temo river around a medieval fortress. In the evening a several-coursed dinner with local products will let you enjoy the intense and various taste of sardinian food. Overnight.
---
Breakfast.
---
This program can be combined with all other
packages
offered by Gaveena, check them out and create your unique travelling experience.
---
Selected accommodation in Alghero
Podere Monte Sixeri
Wine Resort Ledà d'Ittiri
Villa Mosca Charming House
Villa Las Tronas Hotel & Spa
Hotel Carlos V
La Posada sul Golfo
---
MAIN PICTURE
Monte d'Accoddi prehistorical altar is a unique site with many features in common with Ziqqurat in Mesopotamia - © Gabriella La Manna
BOTTOM LEFT PICTURE
Palmavera, near Alghero, is an important nuragic village built 15 centuries b.C. -
© ezioman
BOTTOM RIGHT PICTURE
The area between Alghero and Bosa is a shelter for many marine birds and offers stunning coastal views - © Gabriella La Manna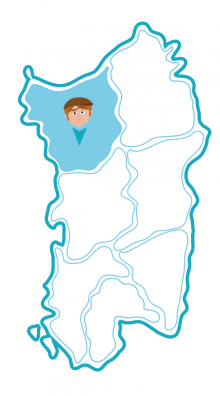 Period
All year
Type
Individual and group
Duration
4 days – 3 nights
Price
p/p in double starting from
Oct to Apr € 455
May - Jun - Sep € 495
Jul - Aug € 540
Price includes
3 nights accommodation at farm holiday, b&b or hotel, including breakfast – excursions and meals as described in the program with english speaking guiding or assistance – travel insurance
Car hire
For individual travellers, the most of activities proposed in our packages offer the possibility to have a pick-up at accommodation; in some cases the transfer service is included in the rate while for others a supplement is to be applied. In any case, if you wish to freely enjoy Sardinia at its best, we warmly suggest you to rent a car. We know there's a bunch of good car rental suppliers on the web, so feel free to find the best deals online. If you wish you may have a look at the offers proposed by our partner
Rentalcars.com