Nuragic Sardinia
By Gaveena & Giusi Carai | 25 Nov 2016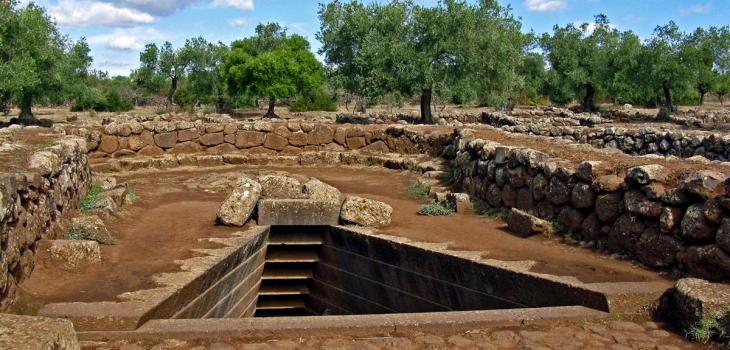 Charm and legends in Nuragic Sardinia
When you think of heading to Italy your mind instantly recalls ancient roman ruins, renaissance and baroque towns. Right, so what are those weird stone buildings that you are constantly meeting driving across our island? Some of you think of a stone deposit while others might feel shocked and impressed by these majestic towers. Welcome to Nuragic Sardinia! In Sardinia there are around
7000 nuraghes, wells, sanctuaries and villages
drawing distinctive traits of nuragic culture, the
mysterious civilization which dominated the island over 4000 years ago
. Someone says that Sardinian people are hardheaded; we believe that this is a legacy of our super talented ancestors. Lets discover this fascinating cradle of Mediterranean civilization.
The mist of sunset over a Nuraghe
These tower fortresses mark the landscape of our island. Discover the thrill of visiting
Su Nuraxi in Barumini
– southeast Sardinia – aka the realm, certainly the biggest and most sophisticated nuraghe
included in UNESCO's World Heritage List
since 1997 together with Palmavera in Alghero and a few others. But what the hell were they built for? You are not the only one asking this. There are many different theories around the function of nuraghes. Perhaps they were used as a defense tower? Or as the house of the village chief? Or were they astronomical observatories? It is quite hard to have a unique answer but probably these are all partly true. In fact nowadays many nuraghes appear suddenly in the middle of nowhere, while other ones come surrounded by ruins of villages nearby. In the last 150 years many nuraghes imposing walls were destroyed to use their stones as enclosure for the privatization of land.
The magic of wells
Among the list of UNESCO sites witnessing nuragic culture there is the complex of
Santa Cristina
, in Paulilatino in the centre west of the island. This huge complex consists of a well and various ceremonial buildings used to perform nuragic rituals of purification or bloody sacrifices for gods. According to some scholars it could have been a site for astronomical observations. In fact, in certain moments of the year the moon reflects its image in the bottom of the well. The magic atmosphere of Santa Cristina and the other wells spread across the island, makes them amongst the favorites spots for hippies during equinox and solstices. When you visit these sites the lack of modern technology allows you to use imagination and feel what it might really have been like several thousand years ago.
Are you ready to step back in time?
If you wish to find out more about archaeology in Sardinia, join Gaveena's local fellows during these cool travel experiences:

>> Nature and archaeology in north-west Sardinia

>> Flavours of archaeology in west Sardinia

>> Archaeological Hunger in south Sardinia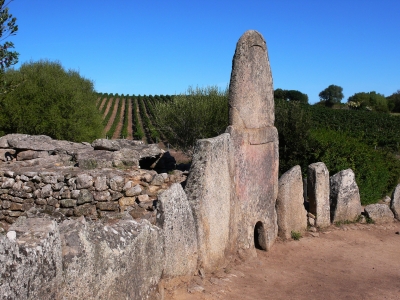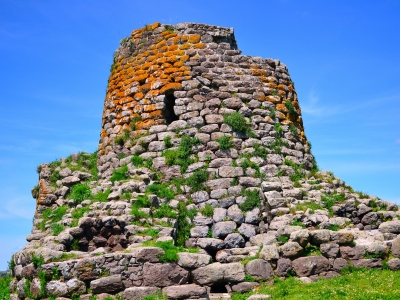 ---
MAIN PICTURE
Santa Cristina scred well, in central Sardinia, Italy, is dated around 1000 years b.C. and it is part of a wide area used for religious rituals during nuragic civilization -
© Mario Dessì
BOTTOM LEFT PICTURE
Coddu Vecchiu is a prehistorical burial site identified by a carved and rounded granite stone, together with several other religious structures -
@ Reb et Ka
BOTTOM RIGHT PICTURE
Nuraghe is surely the most iconic prehistorical building representing Sardinia and the ancient roots of its mysterious civilization -
© Mauro Murgia