North Sardinia marine parks
By Gaveena & Giusi Carai | 10 Aug 2016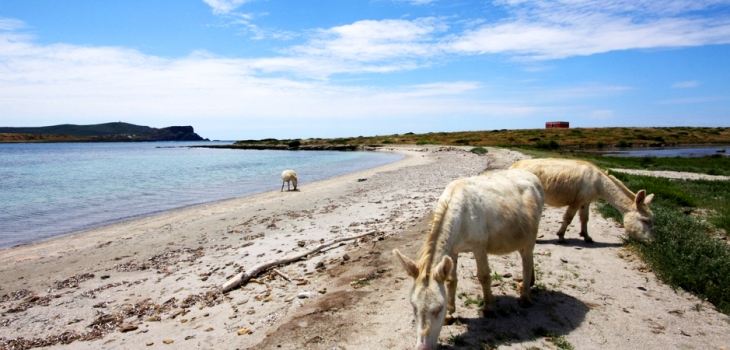 If you are amongst those thinking that visiting natural parks is a boring activity for schools, prepare to change your mind visiting two of the most beautiful marine parks in the Mediterranean sea. Guess where they are? In our island of course! Discover north Sardinia marine parks at La Maddalena and Asinara with the thrill of being kissed by sunshine and surrounded by intense scents. These unique spots in north Sardinia share a rich natural environment as well as a very similar recent history.
La Maddalena archipelago
The park includes 7 main islands and other smaller islets. Start your visit from
La Maddalena
, a vibrant city rich of history. Get on board in one of the many daily boat excursions, and discover why it is a park. Get inspired by the magnificent colour hues of waters, earth and sand. Michelangelo Antonioni's movie "The red desert" was filmed here: Princess Soraya of Persia had her favourite beach have been filmed on the isle of Spargi, now called cala Soraya in her honour.
Caprera
, the second largest island in the archipelago, offers lots of hiking opportunities to visit
some of the most fabulous spots in Mediterranean coast
, such as Cala Coticcio. This secluded cove is very similar to our idea of paradise, but keep in mind that it will not be easy to reach without proper shoes!
The access to some areas of the archipelago has been restricted for years due to the presence of a military base; but now it has been shut down and La Maddalena local folks are improving sustainable tourism so don't miss the chance to support them!
Asinara island
On north-west edge of Sardinia, facing the town of Stintino, Asinara island has always been little inhabited and it hosts rare fauna such as the albino donkeys; someone says that the island's name comes from "asini" (donkeys in italian), while some others relate to the ancient name
Sinuaria
(in latin sinuous).
Visits on the island are allowed only to a small amount of people at a time. The ecosystem here is very delicate but every effort is rewarded with one of the most scenic views in the island.
A penitentiary was set up here in 1896 and still exists today even though it is not anymore in use. The enchanting nature comes to reality through the gentle building of one of the most treaking prisons in Italy. To be prisoned in Asinara island meant to be in an island of the island, so almost impossible to escape. However donkeys might tell you stories of brave men breaking out with a raft towards French coasts. Today the only guests of the island are the donkeys, some wild boars, many marine boards… and the adventurous travelers coming form all over the world!
Got inspired? Check out these amazing travel picks with Gaveena's local folks:

>> Ecotourism in north-west Sardinia

>> Glamourless Gallura and Costa Smeralda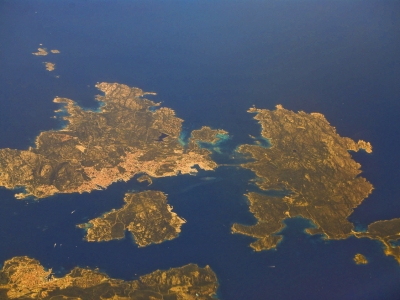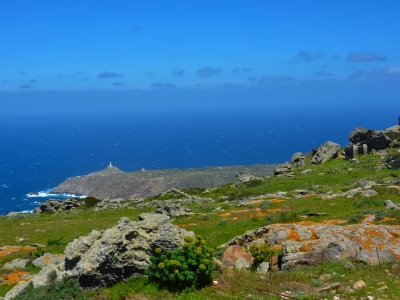 ---
MAIN PICTURE
Albino wild donkeys are an indigenous species of Asinara, they live free in the island and sometimes enjoy some seaside life -
© Roberto Cossu
BOTTOM LEFT PICTURE
A bird-eye view of La Maddalena and Caprera, the main islands within La Maddalena marine park, north-east Sardinia, Italy -
© Alessandra Kocman
BOTTOM RIGHT PICTURE
A spectacular view from the highest peak of Asinara island in north-west Sardinia, Italy - © ezioman