How to travel by public transport in Sardinia
By Gaveena & Giusi Carai | 01 Oct 2016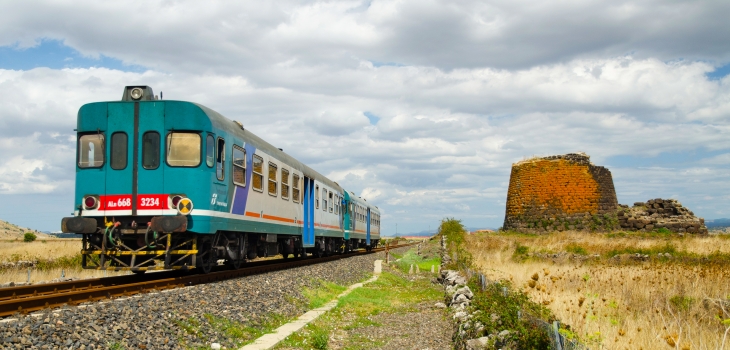 Bringing you car to our island could be extremely expensive, above all during summer months. Furthermore, boarding a vehicle in a ferry towards our island is very time-consuming. Instead, why not just book a flight and see How to travel by public transport in Sardinia?
Traveling by Bus in Sardinia
Our island is connected through a capillary network of buses. The official public transport company is called
ARST
and easily recognizable by its blue buses with red stripes in the middle. Main cities and small villages and in the surrounding are connected though not on a regular basis and often the routes are the longest and hardest. This is due to the fact that many lines connect more than one small hamlet with the city. Nuoro, the capital of central Sardinia is only connected through buses from the main airports (Olbia, Alghero and Cagliari) but watch out for timetables!
Sardinia by train
The railways only cover some parts of the island. Therefore, it will be easy to reach Cagliari airport or Alghero from Sassari while it is not possible to reach Nuoro by train. In fact, railways are more common in the west of the island (included north west or south west). However if you have time check out the lovely
Trenino verde
, a slow and choreographic way to explore our island, passing through amazing coastal and mountain sceneries… and of course not suitable for those in a hurry. If you are travelling by bike, both trains and buses will carry you and your bike when you get tired of pedals.
Driving through Sardinia
In such a big island where cities and hamlets are often located far from each other and amazing landscapes are amongst the most popular attraction, moving by public transport could heavily limit your wandering possibilities. In the end you might find hiring a car the best solution to explore the hidden corners of the island. Recently
Bla Bla Car
is getting more and more popular, so you may use this website and app to find some chatty fellows who wish to share their car with you while traveling between two locations in the island.
Are you ready to visit us?
Here are some suggestions to experience the most interesting spots of Sardinia with friendly local fellows:

>> Ecotourism in north-west Sardinia

>> Sound and Spirit of Sardinia

>> Glamourless Gallura and Costa Smeralda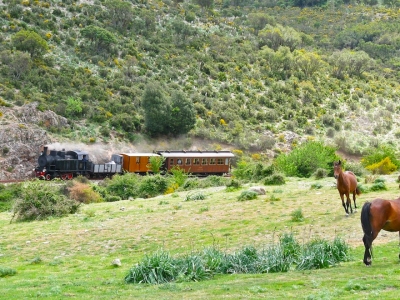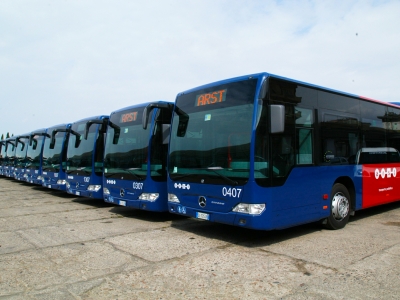 ---
MAIN PICTURE
Often in Sardinia you will not find the latest train models, but surely you'll have the chance to enjoy from you window interesting and unique views -
© Gabriele Fontana
BOTTOM LEFT PICTURE
Trenino Verde is a fancy way to get around in Sardinia between mountain landscapes, valleys and spectacular coastal sceneries; sometimes there's a special old fashioned train running on this unique railway -
© Mario Dessì
BOTTOM RIGHT PICTURE
Red striped blue buses of ARST offer good mobility between the main locations in Sardinia, as well as within urban areas - © Regione Sardegna