Gennargentu, between mountain and sea in Sardinia
By Gaveena & Giusi Carai | 15 Sep 2016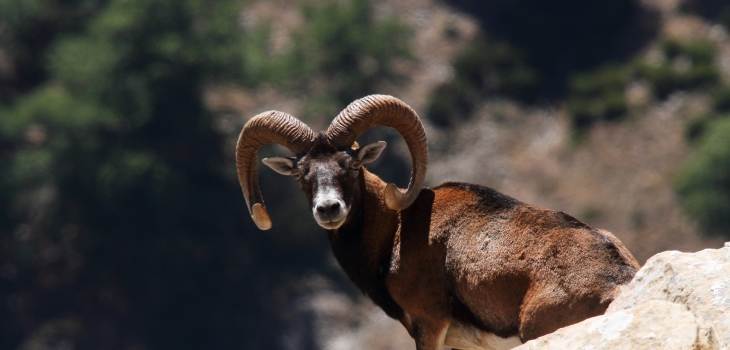 Gennargentu: unparalleled experience between mountain and sea in Sardinia
Do you want something really unique to tell your friends after a journey in Sardinia? Then, a visit to the National Park of Gennargentu and Orosei Gulf is what you need. Hold on: we are not pushing you to get lost amongst the oldest rocks in Europe. Whereas, this is an invitation to see how our island is truly exceptional in the inland, among miles of virgin rocks and coasts, pristine countryside and really friendly people. Are you curious enough? Come along and let these wild, untamed territories leave you in awe.
Panoramic views from the top of Sardinia
The mountainside fog creates a mist all around you as you go for finding one of the many observation deck in Gennargentu ('the silver door' in Sardinian language) where you can make great photos. The journey is all day long, taking into account the rugged path and the needed breaks before reaching Punta Lamarmora (1834 m.s.l.) the highest peak in Sardinia. Among the rocks you will find refreshing wells such Su Gologone. Watch out and keep silence to admire the mouflon, the wild shy ancestor of sheep and a symbol of Sardinia. Luckiest travellers admire the griffon and the golden eagle. Will you be one of them?
Discover authentic Sardinian villages
Do take the trouble to find these hidden communities tucked away along small roads in the mountains. Their wonder lies in the simplicity of these hillside towns amongst the most picturesque of the region including the coloured Orgosolo and Dorgali home to some of the best known natural monuments in the island. We highly recommend you to explore villages such as Tonara and Aritzo with their forests of chestnuts and holm oaks. Ask locals to tell you their stories and if haven't yet learnt Sardinian, start practicing with us.
From mountain to sea: stay fit and active
Walking five miles a day or more – as Sardinian shepherds do – provides all the cardiovascular benefits you might expect. In Gennargentu park you find trails to explore, mountains to climb, hidden bays to kayak. Not to mention the white sand beaches to enjoy in the Gulf of Orosei where you can stop (unless the weather is not too cold) for a memorable bath. Take note of these two amazing beaches: Cala Luna and Cala Sisine which can be reached from the mountain with a bunch of hours' walk.
Mountain or seaside in Sardinia? These cool travel experiences with Gaveena's local fellows will surely help to make up your mind!
>>
Sound and Spirit of Sardinia
>>
Mountain wandering in the heart of Sardinia
>>
Sardify yourself in Barbagia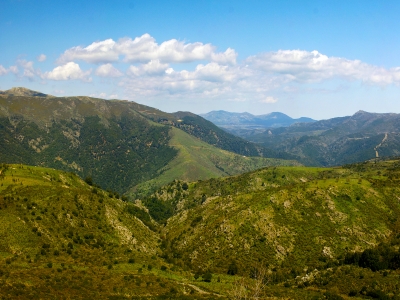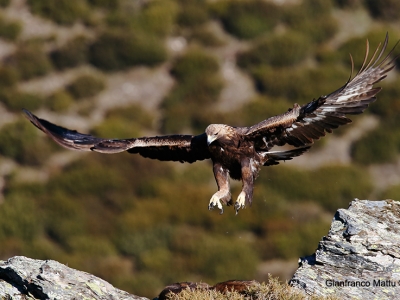 ---
MAIN PICTURE
The mouflon is the wild and shy sheep ancestor as well as a symbol of Sardinia -
© Daniele Lorrai
BOTTOM LEFT PICTURE
A fantastic panoramic view of Gennargentu mountain range in central-west Sardinia, Italy -
© Hans Hillewaert
BOTTOM RIGHT PICTURE
Rare golden eagles is an awesome encounter in Gennargentu park for a few lucky visitors -
© Gianfranco Mattu