Five fabulous photography spots in Sardinia
By Gaveena & Claudia Tavani | 01 Aug 2017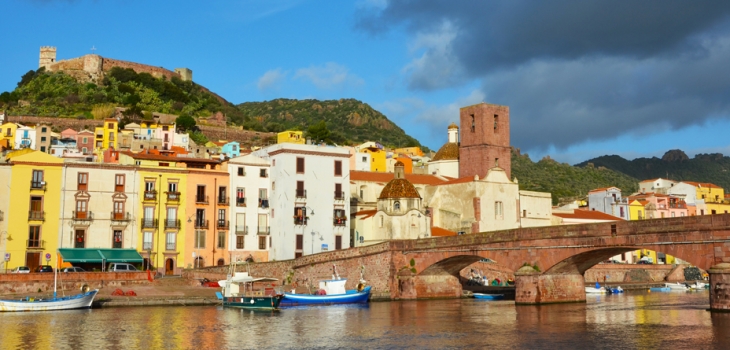 Sardinia is like a professional top model, always ready to pose for a great picture; it is incredibly photogenic and always looking at its best no matter what the weather conditions are. Finding the perfect photographic spot is an easy task – or an incredibly hard one, depending on how one may look at it. There are simply too many places around the island that scream to be photographed and a lifetime here would hardly be enough to cover them all.
The following five are just some of the most amazing photography spots in Sardinia.
Bosa
One of most beautiful towns in Sardinia's west coast, Bosa is
full of colors
: pastel houses lined along the river Temo, fishing boats, palm trees along the riverfront lead the way to the Malaspina Castle, built on top of a hill in the early 12
th
century in order to protect Bosa from raids by Arab pirates. If the town is a feast to the photographer's eyes, the view from the Castle is the cherry on an already perfect cake.
La Pelosa beach, Stintino
Perhaps the most famous beach and one of best photography spots in Sardinia, definitely for a good reason. Opposite Isola Piana and Asinara islands at north-west edge of Sardinia, the gorgeous La Pelosa amazes locals and tourists alike for its
fine white sand
and its
transparent turquoise water
. The beach is surmounted by a tower, one of the many control towers built during the Spanish rule that are scattered around the island and that is the subject of many a picture.
Laveria Lamarmora, Nebida
Facing the wild seas of the Sulcis Iglesiente coast in south-west Sardinia, the Laveria Lamarmora was opened at the end of the 19
th
century and is now part of the bigger Mining Park, a UNESCO World Heritage Site. What makes this
unique industrial archeology site
a special place to photograph is the construction style – stones, a series of arches and two chimneys – and the fact that it
directly faces the sea
. Spectacular view and great shots are guaranteed.
Stagno di Molentargius, Cagliari
A paradise for bird watchers, the Regional Nature Park of Molentargius spans between Cagliari and Quartu Sant'Elena, Sardinia's largest cities, and takes its name from the presence of "molentis" (Sardinian for donkeys) which in the past were used to transport the salt gathered in the salt pans – whose activity ceased in 1985. Nowadays Molentargius is a famous nesting point for
pink flamingoes
. The sights of the park and from the park are breathtaking.
Su Gorropu Canyon
One of the deepest canyons in Europe, Su Gorropu gorge can be reached via several hiking trails that offer amazing views of the Supramonte mountain range in central-east Sardinia. It's
limestone walls tower up to 400 meters in height
and in some points lean spectacularly inwards, filtering the light in a most beautiful way. Which photographer wouldn't want to capture that light?
If you got inspired by the sensational beauty of Sardinia, check out these cool photo-expeditions with pro photographers:
>>
Photo Tour in Sardinia
with Mediterranean Photo Tours
>>
The tiny continent – Photo tour in north Sardinia
with Paolo De Faveri
This post is written for Gaveena by sardinian blogger Claudia Tavani, check out her cool and inspiring blog
My Adventures Across the World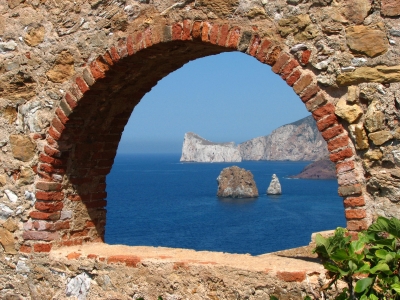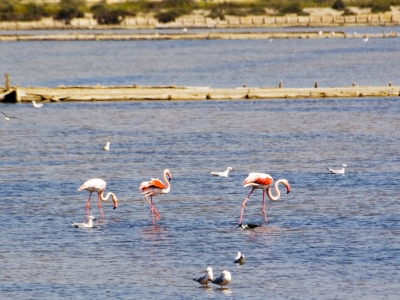 ---
MAIN PICTURE
A view of Bosa, the colourful riverside town on west coast of Sardinia, Italy - © ezioman
BOTTOM LEFT PICTURE
A cool view on Pan di Zucchero rock from an arch-shaped window of Laveria La Marmora at Nebida, south-west Sardinia, Italy -
© Stefano Ruggeri
BOTTOM RIGHT PICTURE
Pink flamingoes are regular guests of Molentargius pond area in the outskirts of Cagliari in Sardinia, Italy -
© Stefano Sassu