Contemporary Art in Sardinia at MAN museum
By Gaveena & Giusi Carai | 25 Oct 2016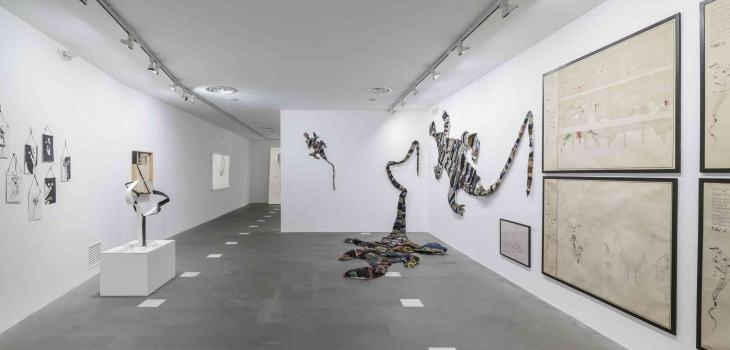 MAN in Nuoro, the unexpected museum in the heart of Sardinia
One of the most surprising and interesting museums in Italian contemporary scenario settled in Nuoro? Ok, it is the capital of Barbagia and the main town amongst the mountains of central Sardinia; though quite small if compared with those you'd usually consider the ideal temple for innovative artistic waves? Dear friends, we are delighted to introduce you one of our jewels: a modern museum in an old building above suspicion, in a city centre definitely off the beaten trendiest roads.
The artistic side of Nuoro
Between a never ending lunch with shepherds and a good glass of Cannonau red wine, you may admire the greatest collection of Sardinian artworks. Google a couple of names such as Costantino Nivola or Antonio Ballero, to see what is waiting for you once you join us. Just to give you a glimps, Nivola married a Guggenheim and his work is also displaied in New York and Manhattan, in case you happen to be there. You would never bet you were heading to Sardinia for such an experience, weren't you?
Temporary exhibitions at MAN Nuoro
MAN (aka Nuoro Art Museum) is a crucial space for Nuoro, connecting the city and its local dimension with global. The recent exhibition calendar has brought in the heart of Sardinia famous names of contemporary art such as Chagall, Egon Schiele, Mirò but also famous photographers such as Henry Cartier-Bresson and Robert Capa. The calendar of temporary exhibitions is constantly updated and enriched with new interesting events, so check out
www.museoman.it
to get inspired.
If you are addict to contemporary art and wish to be surprised by Sardinian mountain area, check out these cool experiences with Gaveena's local folks:

>> Sardify yourself in Barbagia

>> Sound and Spirit of Sardinia

>> Mountain wandering in the heart of Sardinia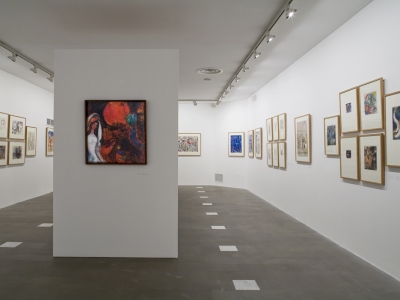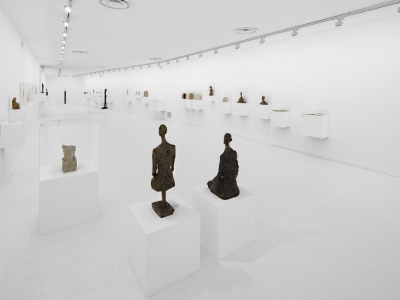 ---
MAIN PICTURE
A room of the exhibition dedicated to Sardinian contemporary artist Maria Lai at MAN museum in Nuoro - © Museo MAN
BOTTOM LEFT PICTURE
Chagall exhibition held at MAN museum in Nuoro - © Museo MAN - Pierluigi Dessì Confinivisivi
BOTTOM RIGHT PICTURE
Exhibition dedicated to italian sculptor Alberto Giacometti held at MAN museum in Nuoro - © Museo MAN - Donato Tore