Coffee in Italy
By Gaveena & Manuel | 28 Oct 2017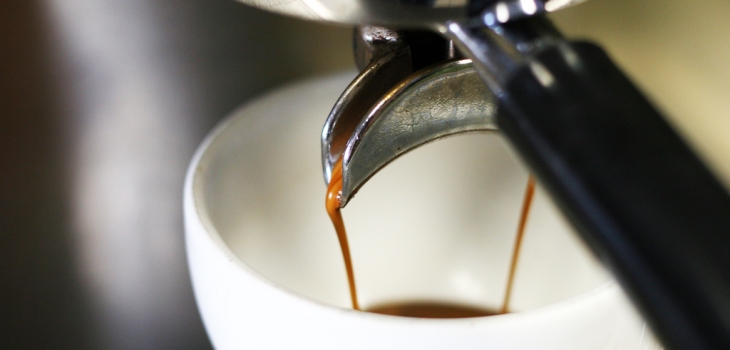 When visiting our country, it's good to have a clue of the culture of coffee in Italy; it may look bizarre and sometimes insane… but it's surely a creative way to enjoy intense flavours.
Some basics about italian coffee
This short guide is related to coffee at bar or restaurant, while coffee made at home with Moka, Cuccuma and other traditional coffee machines has different features.
Furthermore we will not mention the various versions of Cappuccino, Latte macchiato, Marocchino nor several other products created by worldwide famous coffee chains. Please note that drinks like Frappuccino, Caffè Mocha and Dolce Latte are basically unknown in the most of italian bars.
When you ask for a coffee you will get an espresso.
Coffee cup is the one commonly used for espresso.
From the social point of view, whenever you'll be invited for a coffee by an italian, don't expect to spend lots of time with your friend; usually the total time spent between ordering, drinking and paying is around 3 minutes!
Espresso
As mentioned this is the original and basic italian coffee, so it is often called 'caffè normale'. It's important to know that the amount of a normal espresso is usually half a cup; so if you wish a full cup, you should ask for 'caffè lungo'.
Some people like to match espresso with a small glass of water.
Caffè corto o ristretto
The 'short' espresso fills up 1/3 of a coffee cup, in some cases even less. It is probably the most intense way to fully enjoy its aroma.
Caffè macchiato freddo
Espresso with a spot of cold milk,
macchiato
means spotted.
Caffè macchiato caldo
In this case the milk spot is warm and foamy.
Caffè shakerato
Espresso with crushed ice mixed in the shaker, not to be missed during summer months.
Caffè corretto
Espresso 'corrected' with a few drops of grappa.
Caffè sospeso
Quite common in south of Italy, above all in Napoli, is an espresso already paid by someone but not yet taken (so it is 'suspended'); everyone can ask in a bar whether there is a caffè sospeso available. This is an old and cool tradition started to allow poor people to enjoy a free coffee.
Caffè americano
An espresso served in a large cup (usually the size of a cappuccino cup) and diluted with hot water.
Caffè decaffeinato or dek
Espresso without caffeine, almost same taste but less heartbeats. All types of coffee mentioned above can be also 'dek'.
Enjoy italian coffee and food culture with Gaveena's travel picks in Sardinia:

>> Affodable Alghero

>> Fooding Wining and Crafting in Barbagia

>> Cagliari Food Explorer

>> Fooding and Crafting in Cagliari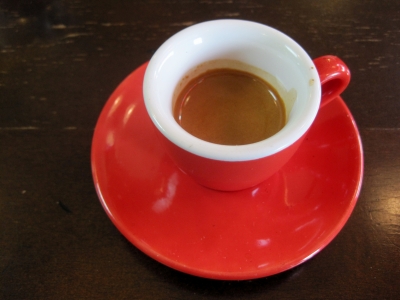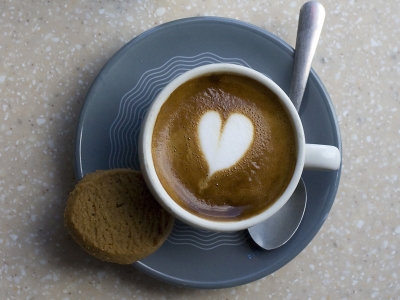 ---
MAIN PICTURE
The perfect italian coffee is made at the bar using traditional coffee machine -
© Dan Lacher
BOTTOM LEFT PICTURE
The amount of a normal espresso is usually half a cup -
© Michael Allen Smith
BOTTOM RIGHT PICTURE
A lovely interpretation of caffè macchiato caldo -
© Anthony Rue