Autumn in Sardinia with Autunno in Barbagia
By Gaveena & Manuel | 25 May 2017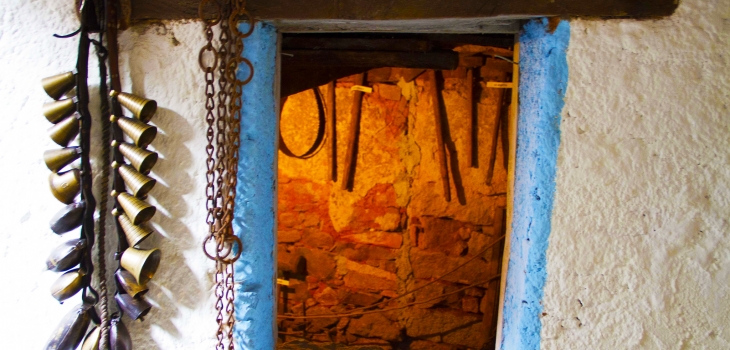 Sardinia is well known as a sea destination, but be aware that during autumn and winter it does not disappear from the map! So set up your holiday radar and get ready to fly in the middle of Mediterranean to discover autumn in Sardinia, a magic mix of ancient traditions, friendly people and delicious food during
Autunno in Barbagia
.
This event, known by locals as
Cortes Apertas
, takes place between september and december involving several charming villages in the heart of our island. Here, between hills, valleys and mountains, every weekend a different local community welcomes curious visitors into private yards (cortes), showing the best of its handicraft, food, traditions and of course smiles!
You may choose to discover how pecorino cheese is handmade following ancient rituals or maybe to admire precious and colourful traditional costumes representing the historical identity of each village.
Autumn is the period of grape harvest, so wine lovers will have the chance to discover the strong personality of
Cannonau red wine
, usually matched with delicious meat such as wild boar and sheep.
Music is another important side of our culture where traditional group dances are accompanied by sardinian accordion as well as
launeddas
, a prehistorical version of the pan flute.
Tenore singing
is an important symbol of sardinian musical history, this very special style of polyphonic folk singing was born in Barbagia (central Sardinia) and got to be known worldwide following the cooperation with important musicians like Ornette Colemann, Lester Bowie and Frank Zappa.
Hand carving of precious wooden furnitures can please the most demanding interior design lovers while bizarre mysterious masks are created all year round by local artists to be used during
carnival period
. Hand knitting of preciously decorated carpets using antique looms is another interesting features of this wide feast.
Check out the full intense program of
Autunno in Barbagia
.
Don't miss the opportunity to discover the most authentic side of Sardinia together with smiley Gaveena's local fellows with these groovy travel experiences:

>> Sardify yourself in Barbagia

>> Sound and spirit of Sardinia

>> Fooding and wining in Barbagia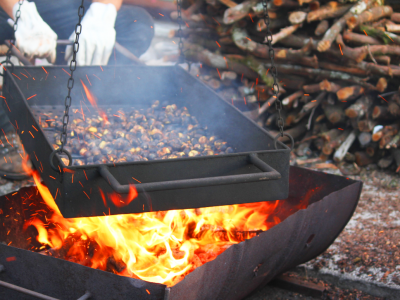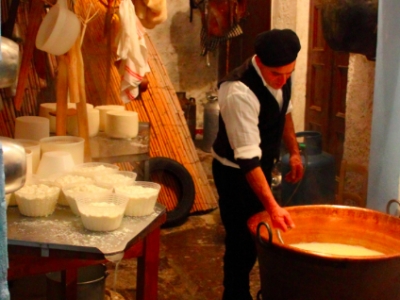 ---
MAIN PICTURE
During Autunno in Barbagia event in Sardinia, Italy, local communities open their doors to curious travelers who wish to discover culture and traditions of our island -
© Antonio Crisponi
BOTTOM LEFT PICTURE
Chestnuts roasted on the open fire spread the scent and taste of autumn in mountain villages of Sardinia, Italy -
© Margherita
BOTTOM RIGHT PICTURE
During Autunno in Barbagia event in Sardinia, Italy, you can learn how ricotta cheese is made following ancient rituals -
© Laura Pinna