A taste of Cagliari in 5 spots
By Gaveena & Giusi Carai | 25 Aug 2017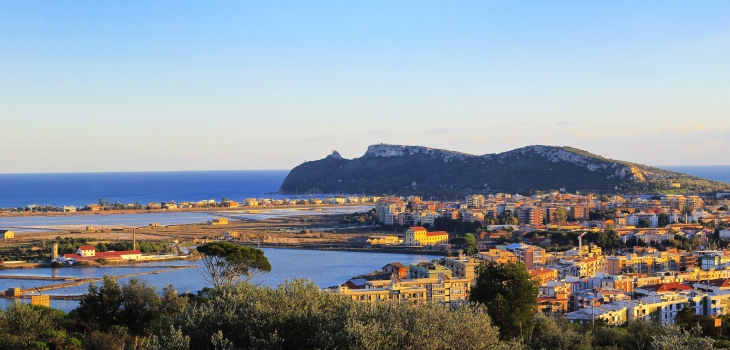 The Capital city of Sardinia is a vibrant mediterranean hub, where people and cultures have been gathering for centuries, creating a unique sequence of historical and social layers. That's why it is a must for food junkies who can be surprised almost at every corner by drooling specialties born in a unique social melting pot.
Wish to be surprised by nature and landscapes? Cagliari is built on seven hills, just like its famous cousins Rome, Lisbon and Istanbul, so get prepared to be wowed by spectacular urban views!
Admire Cagliari from Castello
Like many medieval cities in Europe,
Cagliari
was built as a fortress to protect the city area reserved to aristocracy in the high part of the city. Today the neighborhood of
Castello
is living a renaissance with artists and creative people filling the hallways of the building with colours and ideas. Discover best spots for viewing the sea from the narrow streets and visit historical palaces and towers.
Walk in sunny Villanova
Villanova – the 'new town' is one of the ancient historical districts. Located literally under Castello it marked the reasonable distance from peasants and masters. Today it is one of our Cagliari favourite promenade for its colours brightened by sunshine 9 months per year, the tiny low houses with gardens and the little squares. Villanova is the ideal place to explore Cagliari slowly and warm your soul.
Fish dinner in Cagliari at Marina
Wonder if a city bathed by the sea has got a fishermen district? Yes of course! Explore the salted
Marina
and stroll within its narrow streets following the smell of the sea or… the taste of a delicious fish dinner! This is definitely the best place for a delicious sardinian meal with bottarga, sea urchins, fregola and seafood, fresh, cheap and always authentic!
Meet locals in Stampace
Among the historical districts,
Stampace
has the highest density of churches, chapels and a local atmosphere you won't find in other places. Located in the city centre, to feel like a local try typical products made here! If you happen to be around for Easter or during spring for Sant'Efisio feast you will see the soul of the city from a unique point of view.
Enjoy Cagliari nightlife at Bastione
The charmest part of the city are certainly its
Bastioni
. The city fortified hilltop is surrounded by large terraces dominating the city landscape. Here you can find charming cafes, sit in a table outside and enjoy the long Sardinian spring. During the day, take your time to appreciate the pleasures of life: chat, coffee and sea breeze from here. But above all don't miss the lively vibes of the city at night: Cagliari has one of the most interesting scene in indie music, you better watch out for some good concert in town.
Wish to discover our cool Capital city? Explore it together with friendly Gaveena's local fellows:


Fooding and crafting in Cagliari


Cagliari food explorer


Activitalizing break in Cagliari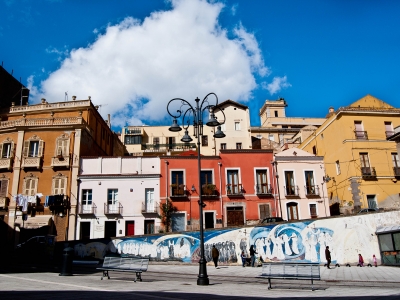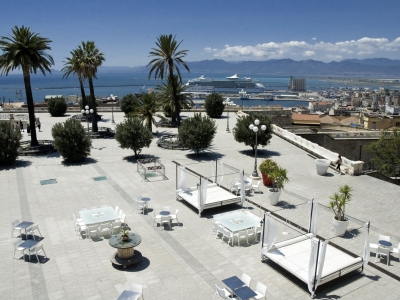 ---
MAIN PICTURE
A spectacular view on the coastal salt pans bordering Cagliari urban area -
© Marianna Pilo
BOTTOM LEFT PICTURE
Charming atmosphere, intense colours and smily people: this is Villanova, the fanciest district in Cagliari - © Unisola
BOTTOM RIGHT PICTURE
Wide terraces on bastions surrounding Cagliari are the best spot for some relax during the day... and lots of action during the night! -
© Cristiano Cani